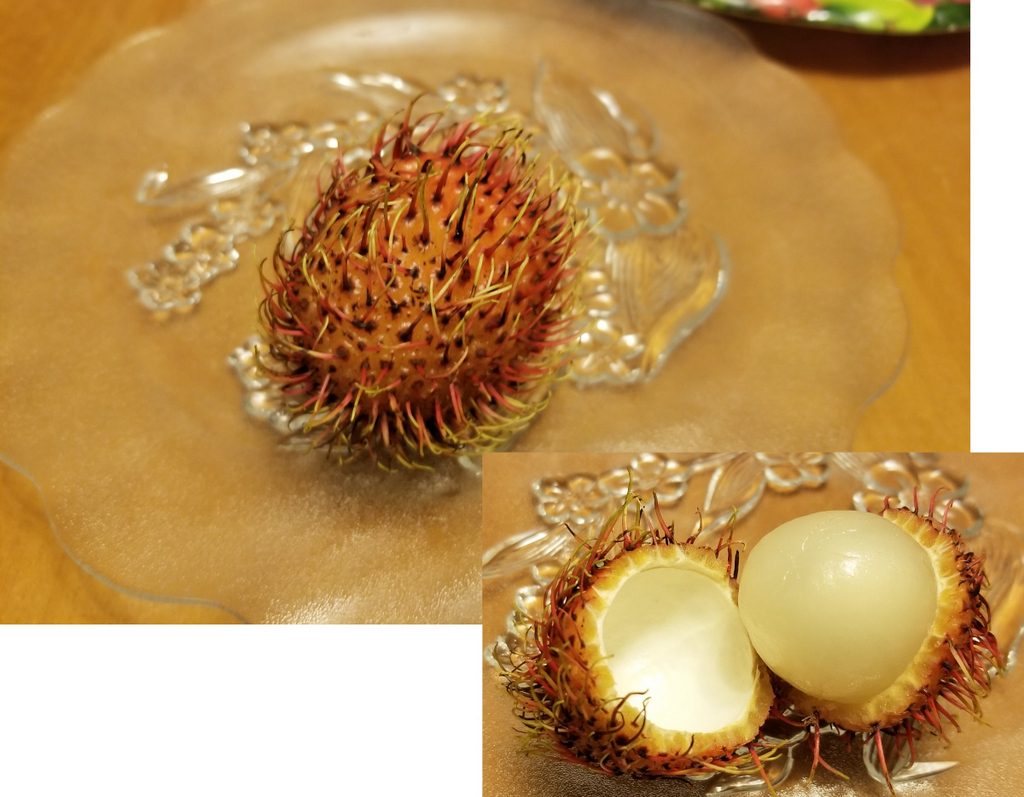 Photo and Commentary ©2018 by Russell Jurgensen
Thursday, November 8, 2018
At first glance I think this fruit looks like it came from outer space or maybe from under the ocean. With a little courage and a tiny effort to crack it open, it reveals a sweet dessert-like fruit that is easy to eat.
The ten commandments from Exodus 20 can be like that. Sometimes we think if we just love God enough we will be able to keep His commandments. But maybe if we are brave and look carefully at the ten commandments, it is quite the opposite. The commandments reveal God's love for us. They are like sweet desserts that are there for us to enjoy. Take the Sabbath for example. Instead of telling us to work harder, God asks us to take a whole day off to do something more noble. It can be interesting to look at each commandment to see how it is a gift to us.
If you spot Rambutan in the store, give it a try. And, take a look at Exodus 20 to see a little more of God's love for us.