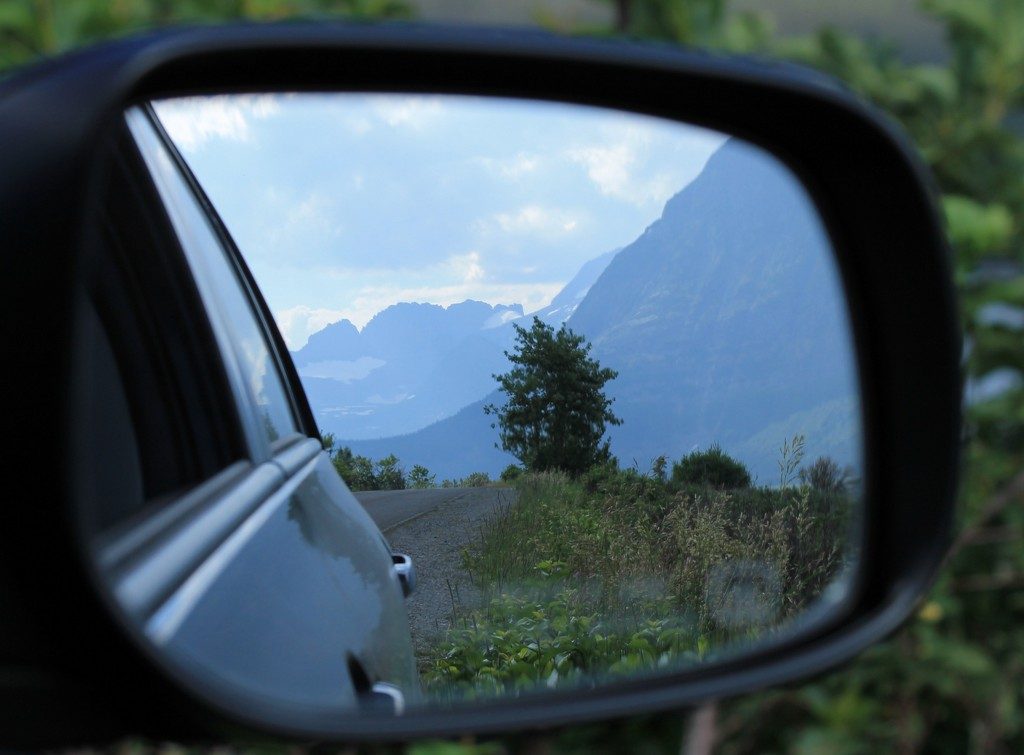 Photo and Commentary ©2018 by Cheryl Boardman
Monday, October 8, 2018
I took this picture a few years ago on a trip to Glacier National Park in Montana and Waterton National Park in Alberta. (Together, they form the Waterton-Glacier International Peace Park.) I would highly recommend going there if you get a chance. It's a place you could go back to again and again and have a different experience each time.
I was doing a big loop through Washington, Idaho, Montana, Alberta and British Columbia and still had a long way to go before I got home but the picture in the rearview mirror had a great view of what was behind me. Sometimes it helps to stop and take a look at where we've been and what we've come through.
"We have nothing to fear for the future except as we forget how God has led us in the past." E.G. White
The LORD is my shepherd;
I have all that I need.
Psalm 23:1 (NLT)