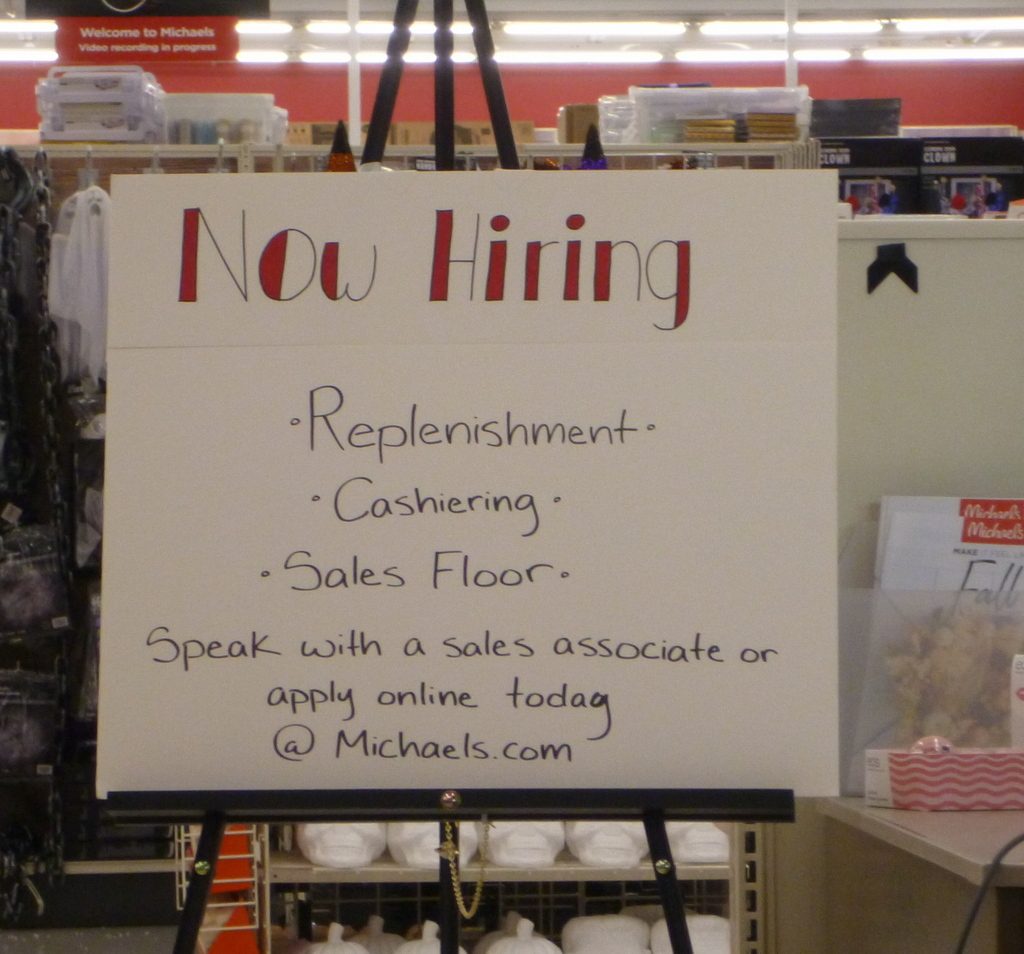 Photo and Commentary (c)2018 by Maylan Schurch
Friday, September 14, 2018
Earlier this month at a large craft store, I was sitting on a bench inside the front door while Shelley was doing some exploring. Suddenly I realized that facing me—and anybody else entering from the outside—was this delightful sign.
Its purpose was to let customers know that the store was hiring, and to list the kinds of work available. "Cashiering" and "Sales Floor" I could understand, but I'd never seen the word "replenishment" before. A second and a half of thought, and I said to myself, "Aha. The replenishers fill the shelves up with items that replace those which were bought."
Isn't "replenisher" a nice word? And don't you just love people—inside a store or outside—who are replenishers? They're the ones who, during a time of discouragement or even crisis, step into your life and fill you full of hope and courage.
Are you a replenisher? Or the opposite? Just this week Shelley told me something she'd recently read about in a book. The author suggested that for 14 days we not say even one thing negative about anything or anyone. And if you slip up, you have to start the 14 days over again! (If you make it through the 14 days, you can carefully add "constructive criticism" to your life.
Jesus was a replenisher. He entered towns, and not only did He heal their inhabitants, but lifted their hearts with stories about a God who really loved them.
Go ahead! Take the "replenisher" challenge!