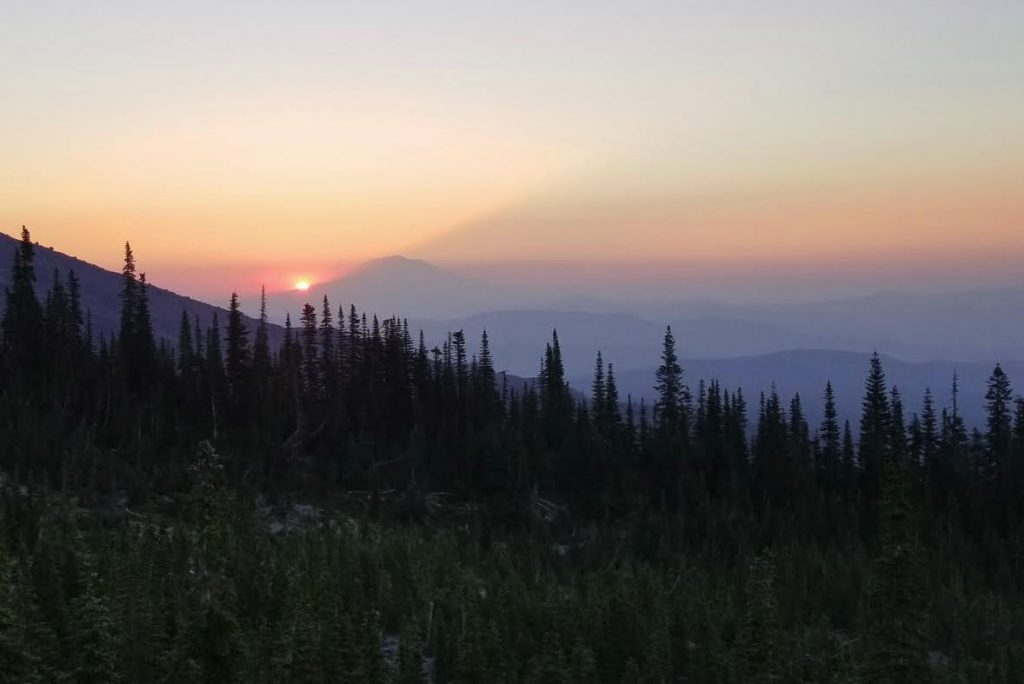 Photo and Commentary ©2018 by Russell Jurgensen
Thursday, September 13, 2018
In this image, the sunrise over Mount Adams casts a shadow across the smoky sky. It seems the smoke has been a theme during outdoor activities this summer. Something else that has been a theme is the wonderful creation that still shows God's love. We talk a lot about God's love, and I think it is good to regularly ponder what love means and what it means that God is all about love.
Your love, LORD, reaches to the heavens,
your faithfulness to the skies.
Your righteousness is like the highest mountains,
your justice like the great deep.
You, LORD, preserve both people and animals.
How priceless is your unfailing love, O God!
People take refuge in the shadow of your wings.
They feast on the abundance of your house;
you give them drink from your river of delights.
For with you is the fountain of life;
in your light we see light. (Psalm 36:5-9)
At some point rain will clean out all the smoke, and likewise Jesus will return and we will see clearly. Let's put the knowledge we have now about God's love to the best use possible.