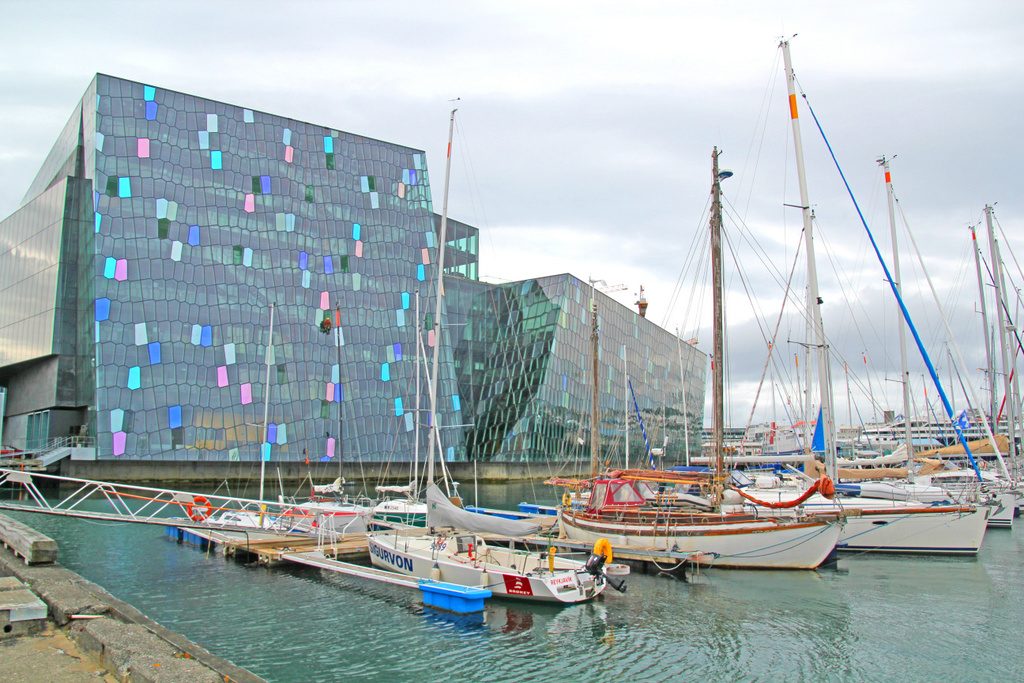 Photo and Commentary ©2018 by Bev Riter
Sunday, September 9, 2018
Last week, I shared photos of the outside of the Harpa Concert Hall in Reykjavik, Iceland from the front. The above image is the view of the back by the tiny harbor with boats bobbing up and down in the water. If you look closely, you might be able to see something on the glass wall – about in the middle of the building. This and other buildings of glass need to be washed periodically. Yes, you've probably guessed it – a window washer (or glass building washer) is cleaning the glass wall. With a building this large, this might be his full-time job! This next picture is a close-up showing the man cleaning the glass – making it clean again.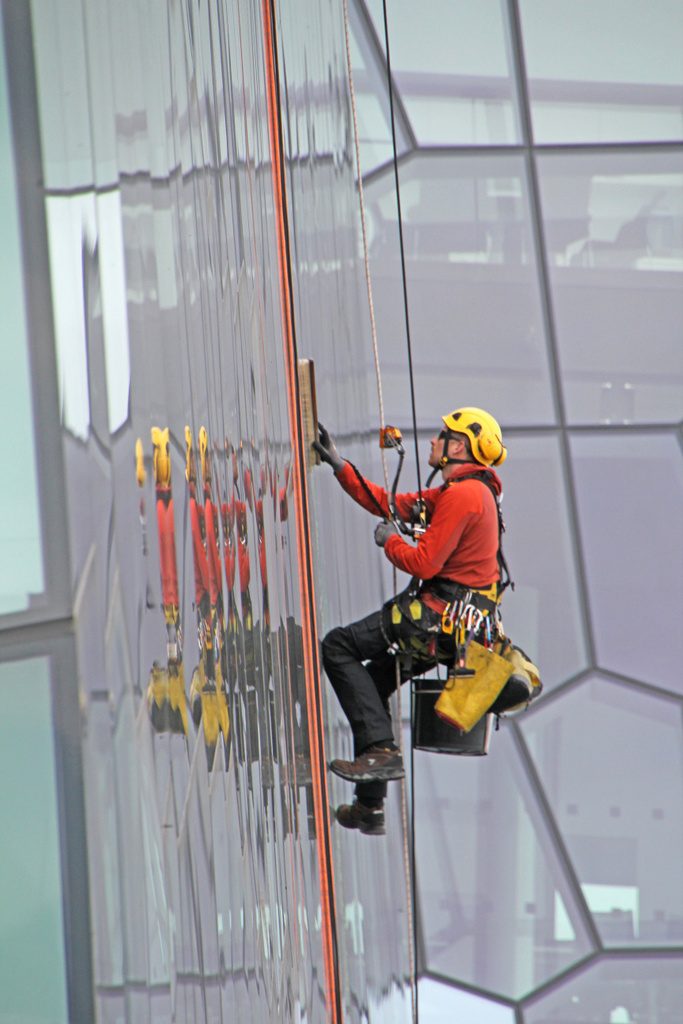 One of God's jobs is something like a window-washer. He doesn't necessarily wash windows, but cleans our lives, washing our sins away. When on the earth, Jesus often used physical illustrations or parables to help us understand spiritual messages. The Bible has many examples of sins being washed away. Actually, it's the blood of Jesus that washes our sins away (1 John 1:7 and 1 Peter 1:19). Thank you Jesus, for washing our sins away!