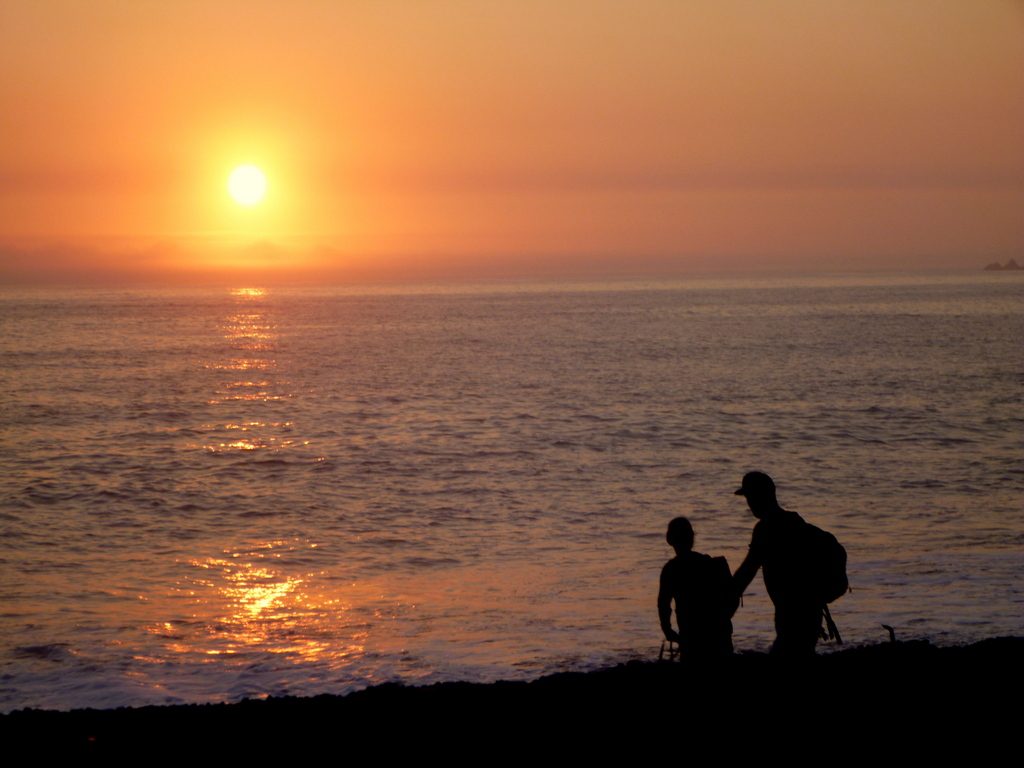 Photo and Commentary ©2018 by Maylan Schurch
Friday, September 7, 2018
A few weeks back, Shelley and I spent some getaway time at Rialto Beach, on the Pacific Ocean a dozen miles west of the town of Forks. At least two of those days, we managed to remain on the shore watching the sunset.
Though I didn't take this photo on a Friday evening, it reminds me of how at the end of a staggeringly magnificent display of six days' worth of creativity, God ushered in His Sabbath day with a sunset. The message? When God gives you a rest day, the first thing you do is rest. Then when the sun swings around in all its Sabbath glory and rises in the morning, you're invited to make it a day in which you turn your back on work and other weekday matters, and spend that time–in the company of your loved ones–with Him.
Those of us who've decided to keep God's Sabbath in God's way and on God's day have discovered that it's a dependable anchor of sanity in a dissolving culture. The Sabbath reminds us of God's creation—and His re-creation. Jesus, having died for our sins, rested on the Sabbath in the tomb. And on the morning of the first day of the week, He rose again, heralding a new creation, sinners who've accepted His sacrifice, and seek His forgiveness and His Spirit's heart-changing presence.
For several but intriguing but little-known Bible texts about God's Sabbath gift, click the link just below.