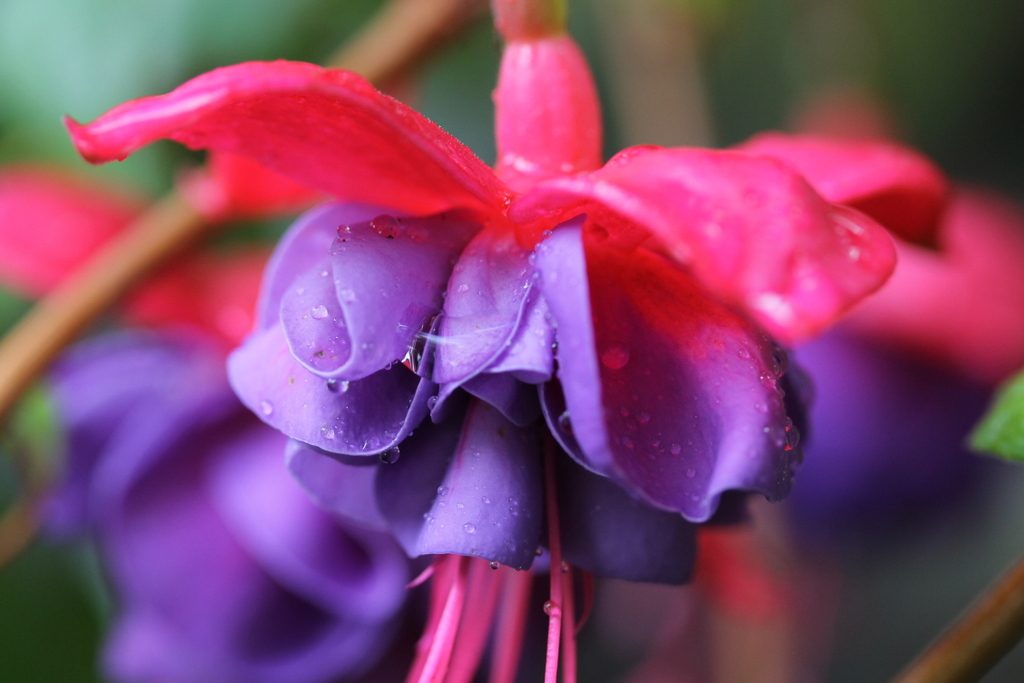 Photo and Commentary ©2018 by Cheryl Boardman
Monday, August 20, 2018
This time of year in the Pacific Northwest things seem so dry. The grass has turned brown if it is not watered and wild fires are abundant. Their smoke forms a haze over everything!
We did have a refreshing downpour last weekend, however, and it cooled things off and gave us a brief reprieve from the heat.
Raindrops clung to the flowers in the garden.
"But as for me, I would seek God,
And to God I would commit my cause –
Who does great things, and unsearchable,
Marvelous things without number.
He gives rain on the earth,
And sends waters on the field."
Job 5:8-11