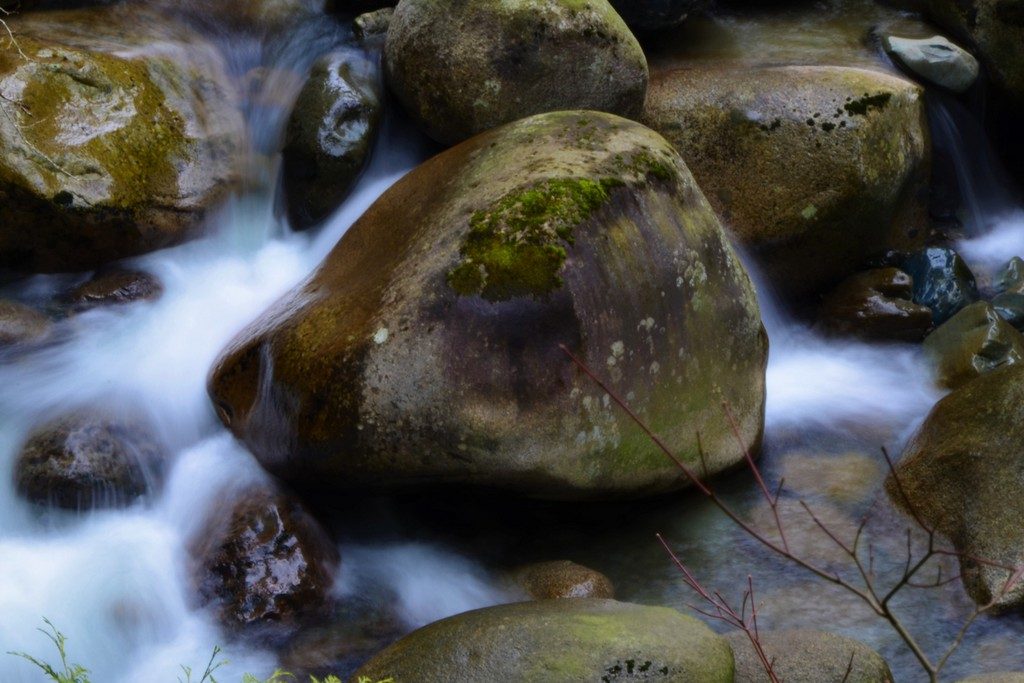 Photo and Commentary ©2018 by Darren Milam
Wednesday, August 8, 2018
We all learn in different ways. Some of us need to study several chapters, before we understand a concept or an idea. Still others, are more "hands-on," and want to get into the situation/program/device and tinker around, as we absorb.
God knows this about us. He wants us to experience Him in different ways. He has given us the ultimate BOOK – the Bible. A collection of, inspired writings, we can learn from and growth with. He also has given us NATURE (His "second" Bible) to explore, see, feel and wrap ourselves in. God wants us to enjoy both, and I am very grateful for that.
When we dig into His word – into the passages, the stories, the examples, we can apply them to our daily lives and our daily walk. When we walk into nature, we can experience the creations He has given us. We can see them, feel them, touch them. In both cases, whether we are reading or we are exploring, and we are quiet and still – we can hear Him and we can also praise Him.
Psalm 98
Sing to the Lord a new song,
for he has done marvelous things;
his right hand and his holy arm
have worked salvation for him.
The Lord has made his salvation known
and revealed his righteousness to the nations.
He has remembered his love
and his faithfulness to Israel;
all the ends of the earth have seen
the salvation of our God.
Shout for joy to the Lord, all the earth,
burst into jubilant song with music;
make music to the Lord with the harp,
with the harp and the sound of singing,
with trumpets and the blast of the ram's horn—
shout for joy before the Lord, the King.
Let the sea resound, and everything in it,
the world, and all who live in it.
Let the rivers clap their hands,
let the mountains sing together for joy;
let them sing before the Lord,
for he comes to judge the earth.
He will judge the world in righteousness
and the peoples with equity 
Here's a close-up of some of the water that fell over Wallace Falls. The rocks, the flowing water, the colors – He is talking to us. He's letting us know He hasn't forgotten about us. He knows we are stuck on this planet for a while longer and it's not the best of circumstances. Even so, He wants us to be reminded of the beauty that lays ahead for us, in His presence.
The next time you find yourself paging through up-lifting verses, or strolling through a dense forest, don't be shy in praising the Creator of both.