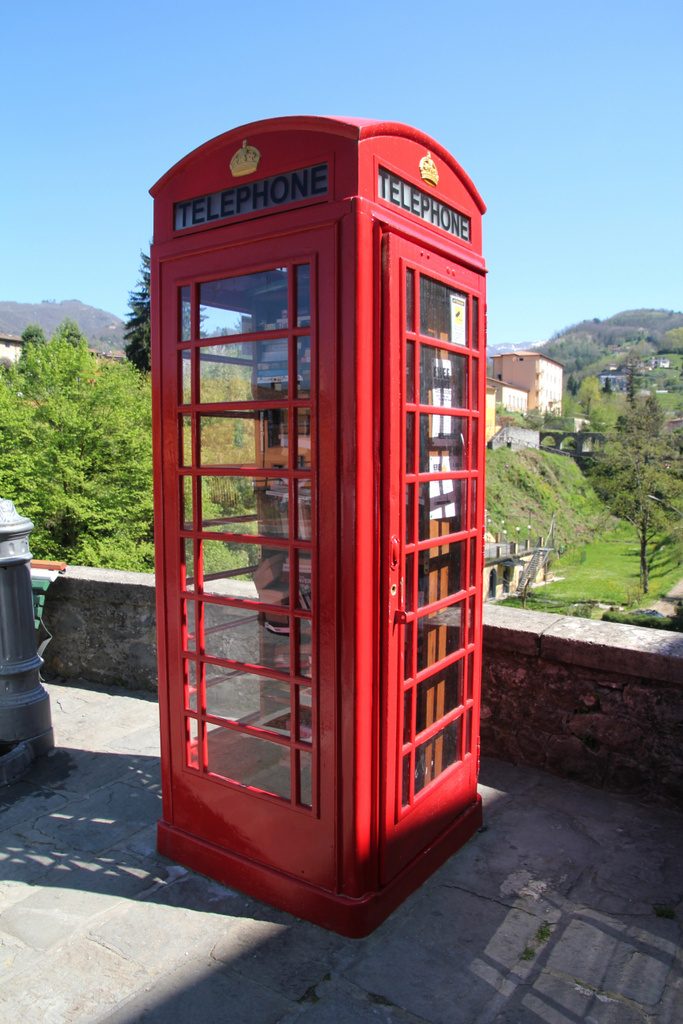 Photo and Commentary ©2018 by Bev Riter
Sunday, July 15, 2018
Those of you who have spent time in the UK will recognize this traditional red telephone booth.  With the advent of cell phones, the need for phone booths has greatly diminished.  What can be done with phone booths no longer needed?  How about a free used book booth shown above, located in the village of Barga, north of Lucca, Italy?
Many of us are involved with recycling or repurposing – be it separating our garbage and food waste to recycling clothing, used appliances and technological devices. Finding other uses for things helps preserve our dwindling resources.  Jesus was concerned with not wanting to waste anything by asking the disciples to gather the leftover food so it could be saved. (John 6:12)