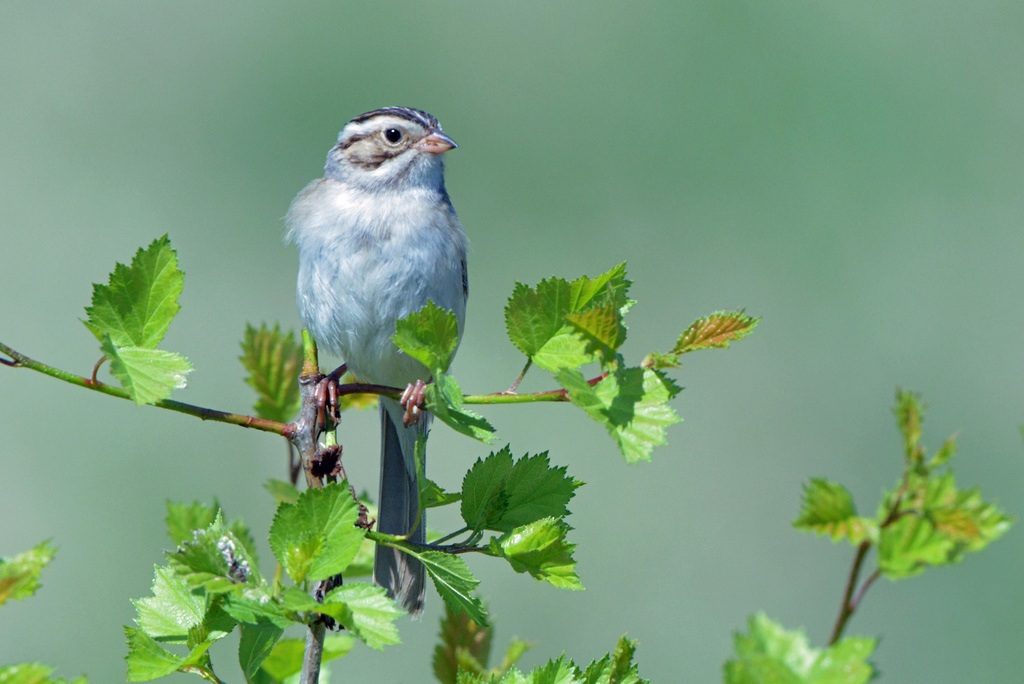 Photo and Commentary ©2018 by Robert Howson
Tuesday, July 10, 2018
Being a bird photographer is not always the easiest of avocations. It may involve hiking considerable distances while carrying what seems like a tank-load of heavy equipment, only to find out the bird had already flown south for the winter without issuing any departure notices. At other times the bird is most certainly present, yet frustratingly remains hidden behind a cluster of leaves or deeply cloistered within the tall grass. But then, there are the other times; times when all that is needed is to drive up to a bush growing most conveniently by the side of the road and shoot away. Such was the case of this Clay-colored Sparrow, a species not frequently found in my home state of Washington.
But wouldn't you know it. The bird was in perfect light, however, perched on the wrong side of the road. The camera was too heavy to hand-hold from my position in the driver's seat. What I needed was help from a friend. And there she was, my wife sitting comfortably in the passenger's seat, looking directly at the sparrow. All that was needed was to transfer the camera into her possession, place the long lens on the window molding and push the shutter. Truthfully, it wasn't quite that easy, but what would have been impossible for me, without scaring the bird away, was simplified by help from a friend.
On my part, I was less than confident about what the results would be, but it turned out to be the best picture of the species taken on the entire trip. The author of Hebrews wants to assure us that we must have no such reservations concerning God's willingness and His ability to answer all our needs: " Let us then approach God's throne of grace with confidence, so that we may receive mercy and find grace to help us in our time of need." (Hebrews 4:16 NIV)