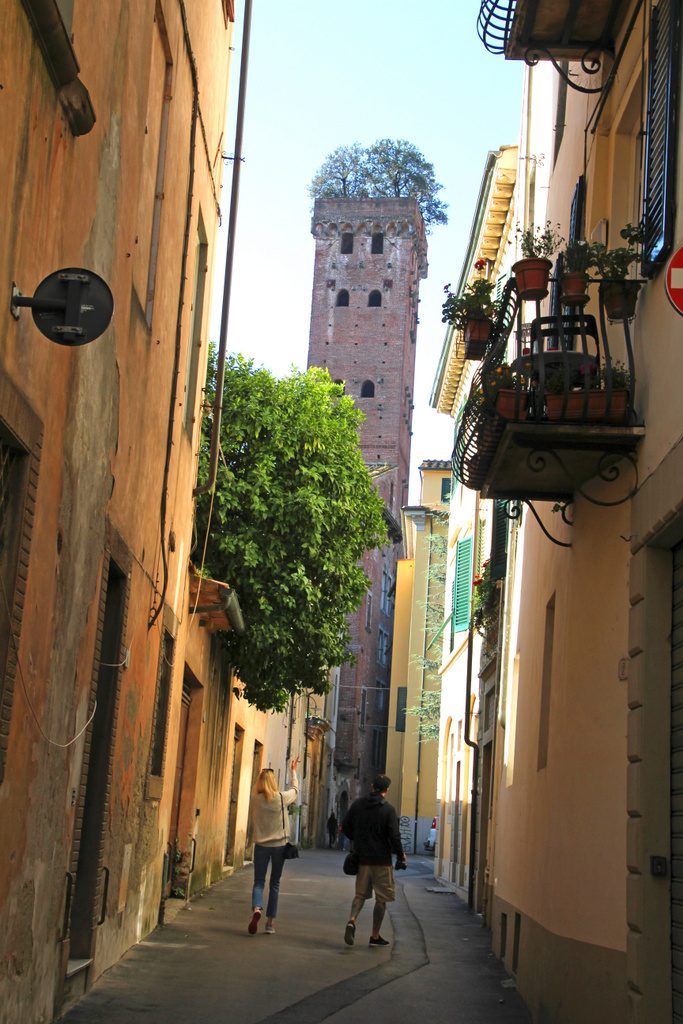 Photo and Commentary ©2018 by Bev Riter
Sunday, July 8, 2018
Even though it dates back to Roman times, the town of Lucca (Italy) was a dominant city for wealthy silk merchants. Because of disease, political strife and raids, defensive towers were built to protect the "important" people. During its heyday, as many as 250 towers existed with only nine remaining today. The 125 foot tall Torre Guinigi is shown above and is topped with ancient Holm oak trees. It's not known when this tower garden was started, but an image from the 15th century shows trees on it. Another impressive tower, Torre delle Ore or clock tower is located nearby. Both towers can be climbed for those wanting an excellent view of Lucca and the countryside.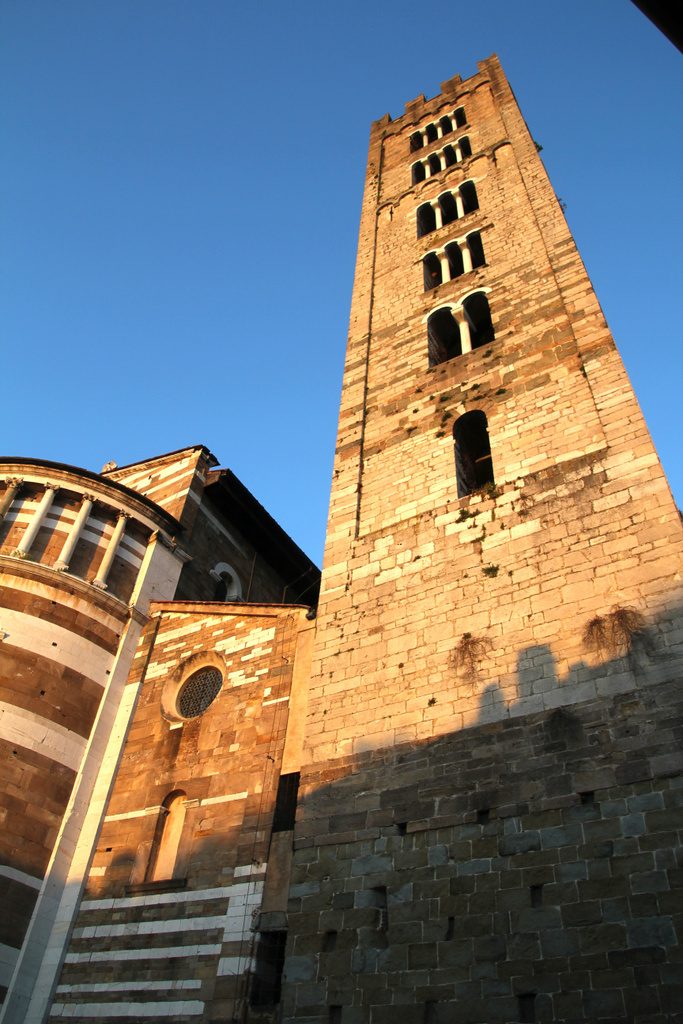 Like tall towers provided refuge and protected people in Italian towns during the medieval times, God can protect us from evil today. "He that dwelleth in the secret place of the most High shall abide under the shadow of the Almighty. I will say of the Lord, he is my refuge and my fortress: my God; in him will I trust." Psalms 91:1, 2