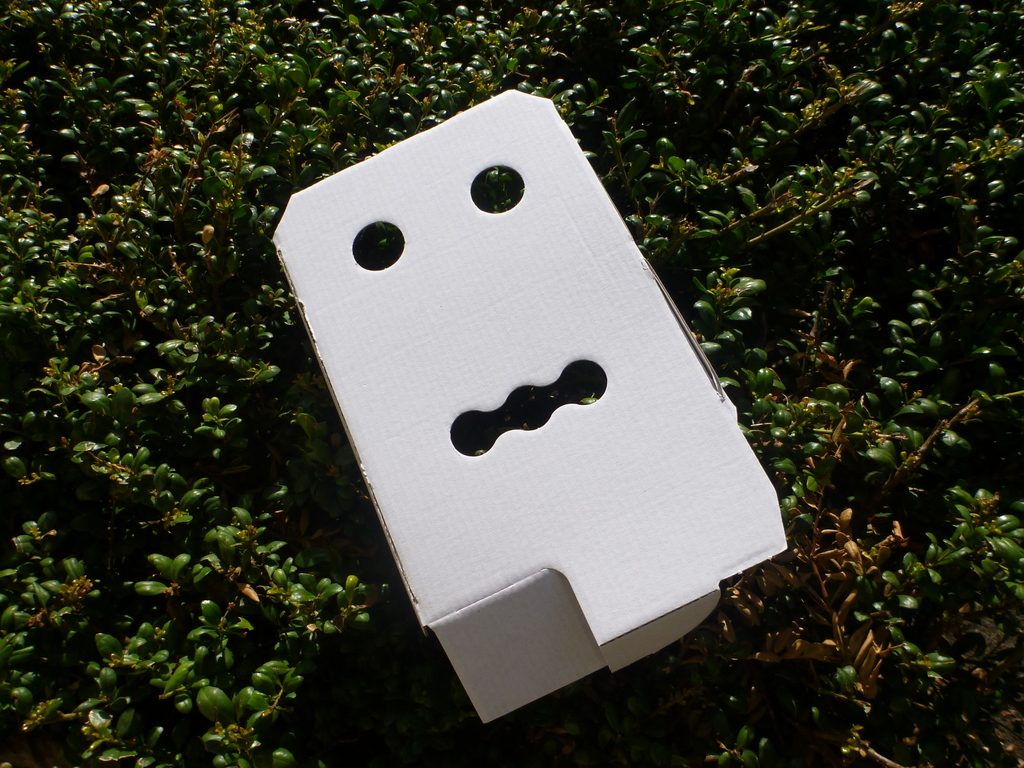 Photo and Commentary ©2018 by Maylan Schurch
Friday, July 6, 2018
Earlier this past week I bought an electric shaver, and when I opened the box I discovered this forlorn, tragic face! I have no clue whether the preparers of the packing materials understood that they had created this image of anxiety and trepidation. I'm sure that their first goal was to rigorously design a box which would withstand any kind of manhandling in order to get an unimpaired shaver to an eager customer.
As you can see, I took this piece of cardboard outside and tossed it onto one of our hedges to get it in the best light. Lying there, it looks for all the world like it's staring fearfully up into the sky, teeth chattering, quavering, "What's next?"
My dictionary defines "angst" as "a feeling of anxiety or depression," and you don't need me to tell you that a lot of people are feeling angst-y these days. While driving this afternoon I heard a radio interview with a young man who'd grown up in a coal town and whose father had worked in the mines. But now the mines were closed, and he and his girlfriend were working low-paying jobs, surviving (as he put it) "by the skin of our teeth." The interviewer asked him how he felt, and he actually started sobbing.
According to an online search I just made—verified by a number of reputable links—the command "fear not" shows up in the Bible 365 times, which includes several times Jesus gave His disciples this advice.
How can we achieve this kind of fearless calm? From my personal experience, and from observing other Christians, I've decided that the more we immerse ourselves in God's reality—as revealed by His words and acts in the Bible—the less affected we are by the roller-coaster crises we might be facing.
How can I say this so confidently? Click on the link below to see the comfort Scripture gives us about fear (and don't skip the "God's promises" link after the first paragraph).