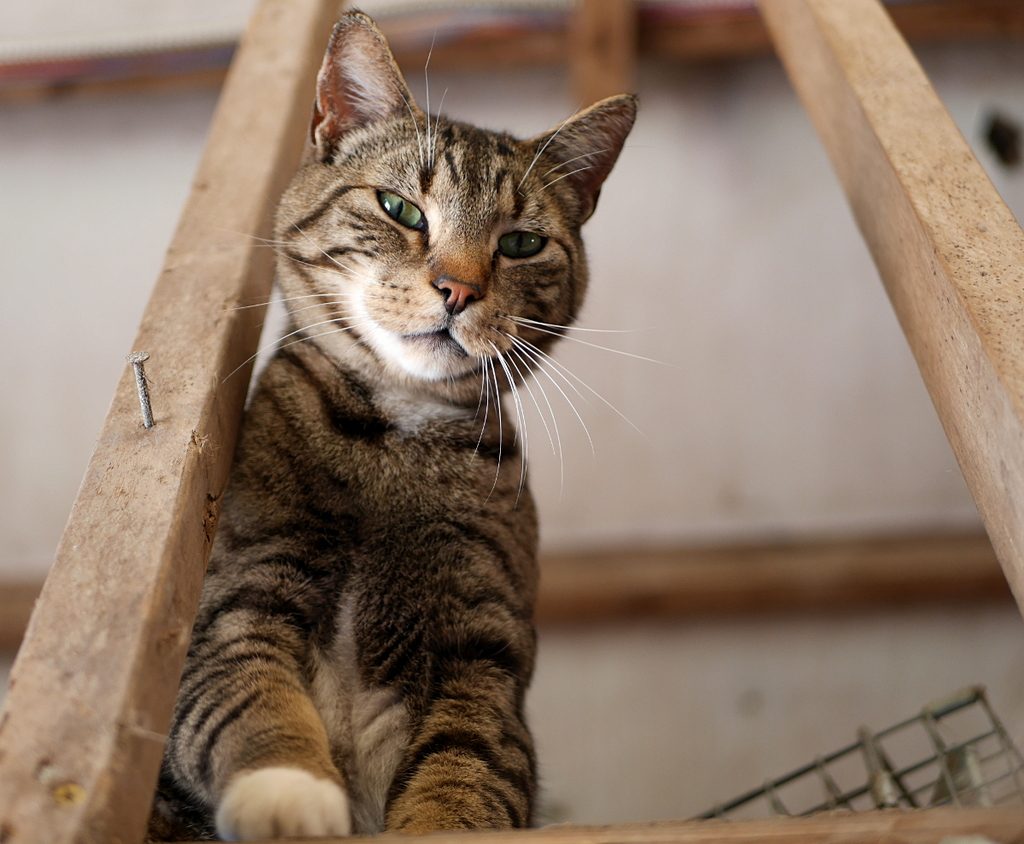 Photo ©2018 by Chelsea Jurgensen
Commentary ©2018 by Russell Jurgensen
Thursday, June 28, 2018
Barn cats are always interesting creatures. They are a bit rogue because they roam the outdoors and largely take care of themselves. They are often cautiously friendly like this cat that came to say hello but did not want to come down from its loft. They may not realize they are actually fairly dependent on people for shelter and a little extra food everyday to supplement the mice and rats they might catch.
We might be a bit like barn cats. We think we take care of ourselves, but we are actually dependent on our heavenly father for all the good things in our lives. Barn cats are friendly, but tend to keep their distance from people. We might also tend to keep God at a distance. Perhaps we should try to be smarter than barn cats and really think about the benefits of opening up to God and embracing His principles of love.
"For God so loved the world that he gave his one and only Son, that whoever believes in him shall not perish but have eternal life. For God did not send his Son into the world to condemn the world, but to save the world through him." John 3:16,17