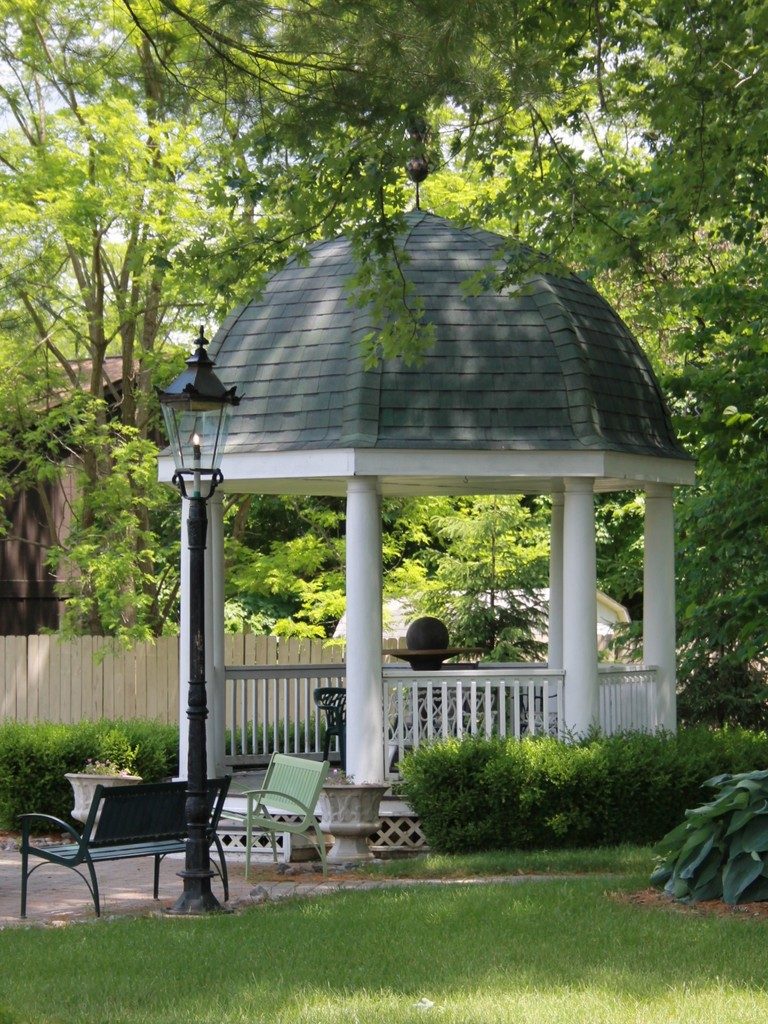 Photo and Commentary ©2018 by Cheryl Boardman
Monday, June 11, 2018
I recently took my first trip to the Midwest where I was visiting a friend. We specifically planned for May because the weather was nicer (cooler) then than in the summer. Summers can be really hot and humid there.
I overheard one local say that this year there was no spring! I believe him! Temperatures were up in the 80's by 9 am and were up in the 90's soon after that!
We went to some really amazing state parks and natural areas but the heat and humidity really wiped me out! The sun was shining most of the time and at some stages we were just looking for shade where we could rest and didn't have the sun beating down on us.
We stopped for lunch one day in a small town in Illinois and they had this lovely gazebo which was well shaded in a little garden. Although most people were heading into the air conditioned restaurant, it was actually quite pleasant to just sit outside where you could be out of the sun.
LORD, you are my God.
I honor you and praise you,
because you have done amazing things.
You have always done what you said you would do;
you have done what you planned long ago . . .
You protect the poor;
you protect the helpless when they are in danger.
You are like a shelter from storms,
like shade that protects them from the heat.
Isaiah 25:1,4