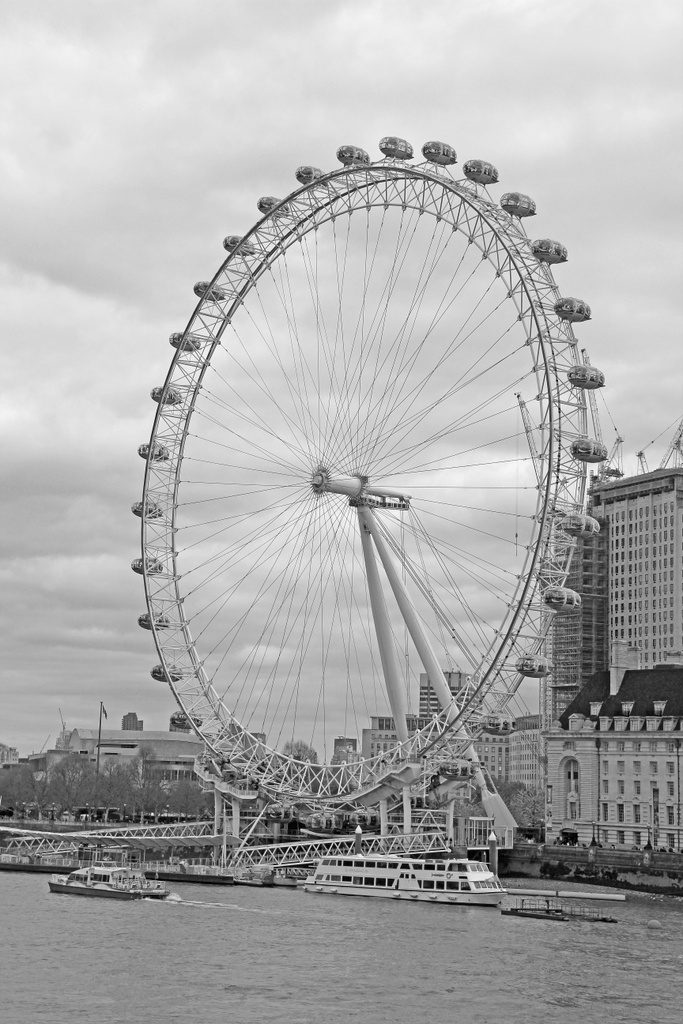 Photo and Commentary ©2018 by Bev Riter
Sunday, June 10, 2018
At 443 feet tall and a diameter of 394 feet, the London Eye rises above the landscape in downtown London, above the River Thames, Big Ben, the Houses of Parliament and beyond. It is Europe's tallest Ferris wheel. As you can see, the tensioned steel cables resemble spokes on a huge bicycle wheel. My ride in the "capsule" was a very relaxing and unforgettable experience as the Eye slowly made its rotation. With only a few people in our capsule, we could walk around and have great views as we looked down over all of London. This second photo shows the view from the ground, looking straight up.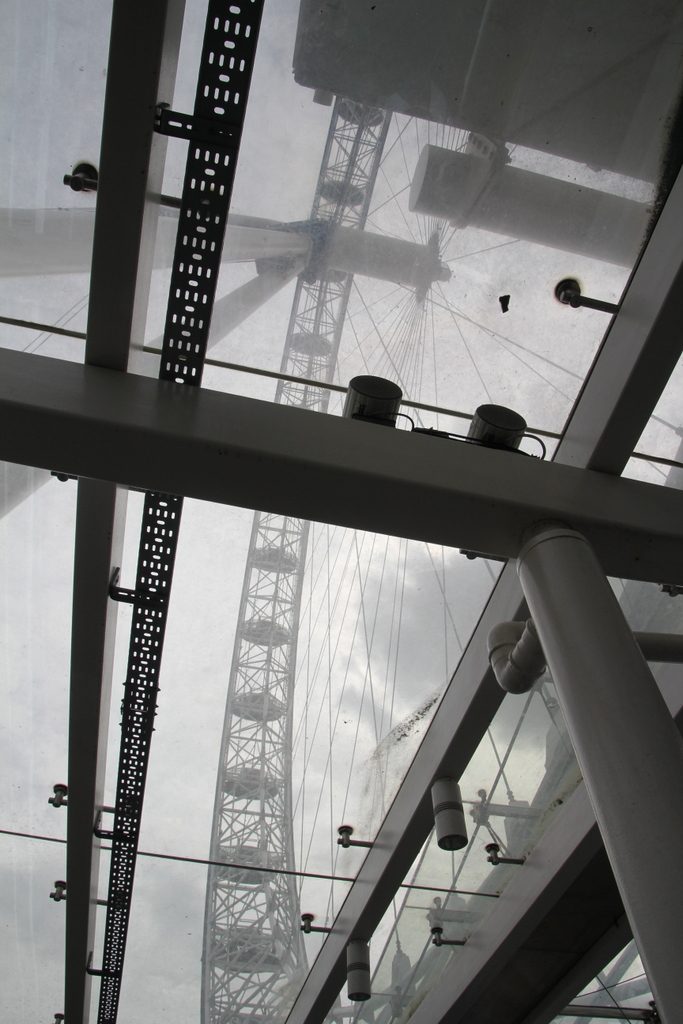 Have you looked up and wondered if God is looking down? He's looking down on us at this very moment. "The Lord looks from heaven; He sees all the sons of men. From the place of His dwelling He looks on all the inhabitants of the earth: He fashions their hearts individually; He considers all their works….Behold, the eye of the Lord is on those who fear Him, On those who hope in His mercy, To deliver their soul from death, and to keep them alive in famine. Psalm 33:13-15, 18-19 (Andrews Study Bible) When we think of God looking down on us from above, we might want to spend more time looking up at Him!