Photo and Commentary ©2018 by Maylan Schurch
Friday, June 8, 2018
A couple of weeks ago, during my last-Tuesday-of-the-year volunteering session at our local Adventist schools, I slipped into an empty classroom since I had a few minutes' break before the next class.
Normally this classroom is the site of a 4th-grade math class, but this time it had been transformed into a banquet room. The table in the photo above was beautifully set, and a side table contained what looked like the fixings for a proper English tea.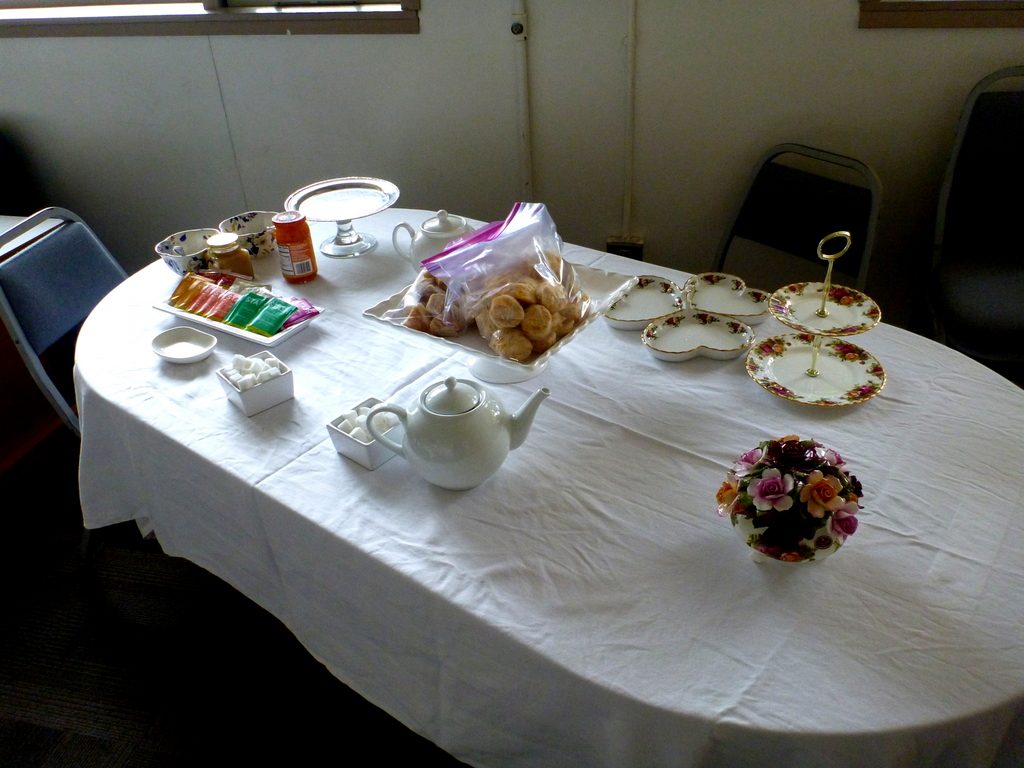 I don't know what the occasion was, but I'm sure it was a gracious event, savored by those who attended, partly because of the food and drink, but mostly because its preparations gave evidence that someone cared.
Toward the end of the Book of Revelation—aside from all the thunderings and beasts—we hear a thrilling wedding reception announcement:
And I heard, as it were, the voice of a great multitude, as the sound of many waters and as the sound of mighty thunderings, saying, "Alleluia! For the Lord God Omnipotent reigns! Let us be glad and rejoice and give Him glory, for the marriage of the Lamb has come, and His wife has made herself ready." And to her it was granted to be arrayed in fine linen, clean and bright, for the fine linen is the righteous acts of the saints. Then he said to me, "Write: 'Blessed are those who are called to the marriage supper of the Lamb!' " Revelation 19:6 – 9 NKJV
There you have your invitation! The "wife" spoken of are those who are faithful to Jesus and who want nothing more than to be with Him forever. Mark your calendar! (To learn how to RSVP, click the link just below!)