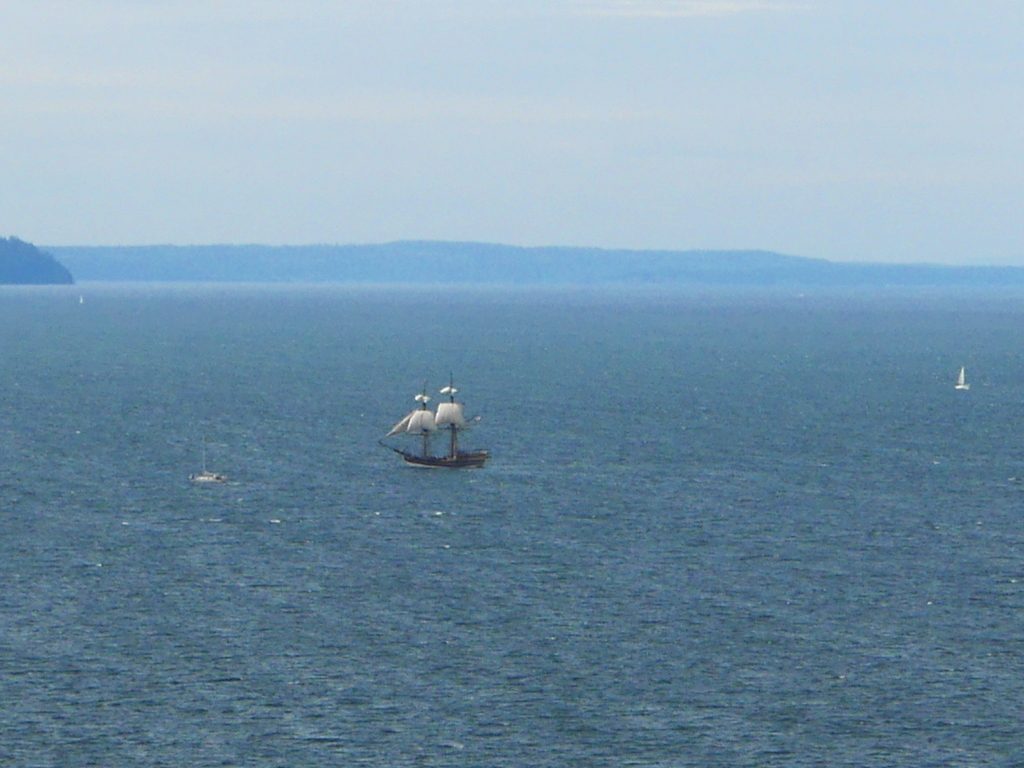 Photo and Commentary ©2018 by Russell Jurgensen
Thursday through Sabbath, May 31 – June 2, 2018
I believe this is the Lady Washington sailing ship, which was operating out of Everett, WA for a few days before going to other ports. The Lady Washington is a replica of a famous 1700's era sailing ship that explored the Pacific ocean. On this day it even fired a canon several times.
It is interesting to imagine the first explorers who came to the Pacific Northwest when there were no cars, or boats, or planes. It would have been very quiet. It would have been hard for those explorers to image the population and vehicles that are here now.
In some ways we are explorers when we try to follow God's ten commandments when most other people don't see the value. The old explorers asked, "What is over the horizon?" Now we might ask, "What would happen if we follow God's law more completely?" Of course we know it is Jesus who saves us, not the law.
"Teacher, which is the greatest commandment in the Law?"

Jesus replied: "'Love the Lord your God with all your heart and with all your soul and with all your mind.' This is the first and greatest commandment. And the second is like it: 'Love your neighbor as yourself.' All the Law and the Prophets hang on these two commandments." Matthew 22:36-40
We could also ask, "What would happen if we loved others completely?"   It could be like exploring uncharted territory.  But not being people that avoid challenges, let's see what benefit can be had from loving people more fully as we go.