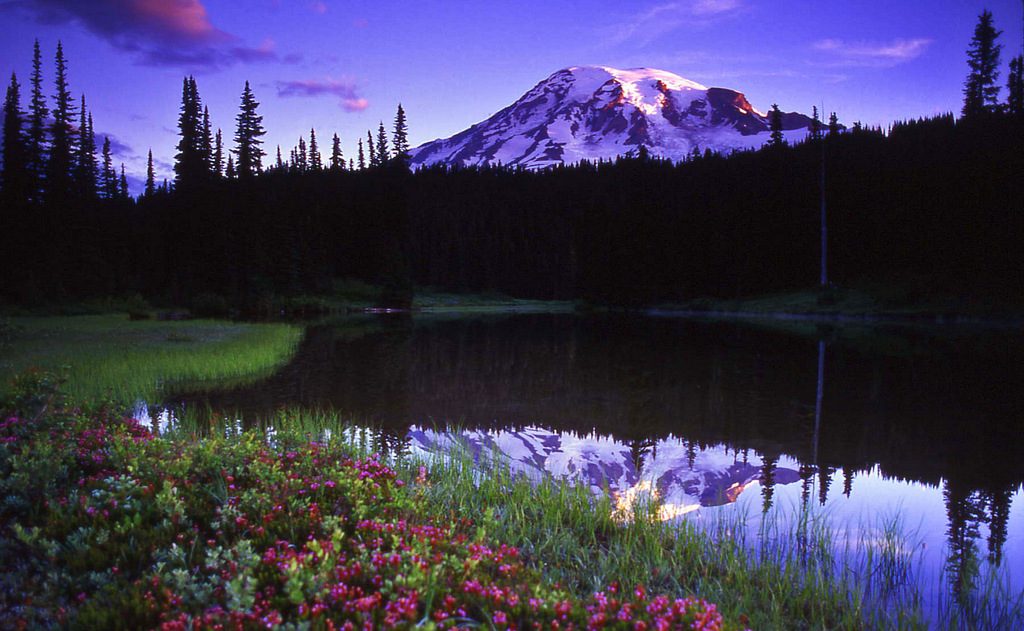 Photo and Commentary ©2018 by Darren Milam
Wednesday, May 30, 2018
One of my best friends, Jim, just summited this beautiful mountain. About a year ago he asked me if I wanted to take on this adventure with him. I believe I thought about the question for 2 seconds. "No," I replied. The answer was so quick I had to think of the "why." I've jumped out a plane with a parachute, swam with sharks, leaped off tall bridges into water and I still had no hesitation on answering No to climbing up a mountain. I told him I've read too many true stories, about accidents and near-death experiences. Usually these stories are about climbing situations on K2 or Mt. Everest, not on Mt. Rainier. Jim assured me that there would be guides, and they planned on taking the easiest route. That all sounded reasonable, but the crampons, ice picks and ladders laying over crevasses were just enough to keep my answer the same.
So, on Sunday morning, with his 40-lb backpack, his climbing partners and a couple of guides – Jim left for Camp Muir. Spent the night, then to the next destination on Monday afternoon/evening. Tuesday morning around 2AM, the group summited the mountain and returned safely on Tuesday afternoon. I am sure it was gorgeous, and I know he has stories to tell, which I look forward to hearing.
God calls on us to do things that are well outside of our comfort zone. There are several examples in the Bible where someone has been asked to do something, and that that person just isn't sure if it's what "they" want to do. I'm not saying God wanted me to summit Mt. Rainier and I chose to say No. But, the example is similar.
My reasoning behind my answer was because it was out of my comfort zone. Jonah chose to stay in his comfort zone and he ended up being swallowed by a gigantic fish/whale and guess where he ended up after that? – the exact location God had asked him to go in the first place. I feel that when we know God is asking us to do something, we have to believe it's the right thing. We have to believe that WE aren't going to protect us, HE is.
Don't get me wrong – I'm still glad I answered NO to the climbing experience. That said, I have a different outlook on the next time God asks me to do something. He's in control, not me, and that's a very good thing!