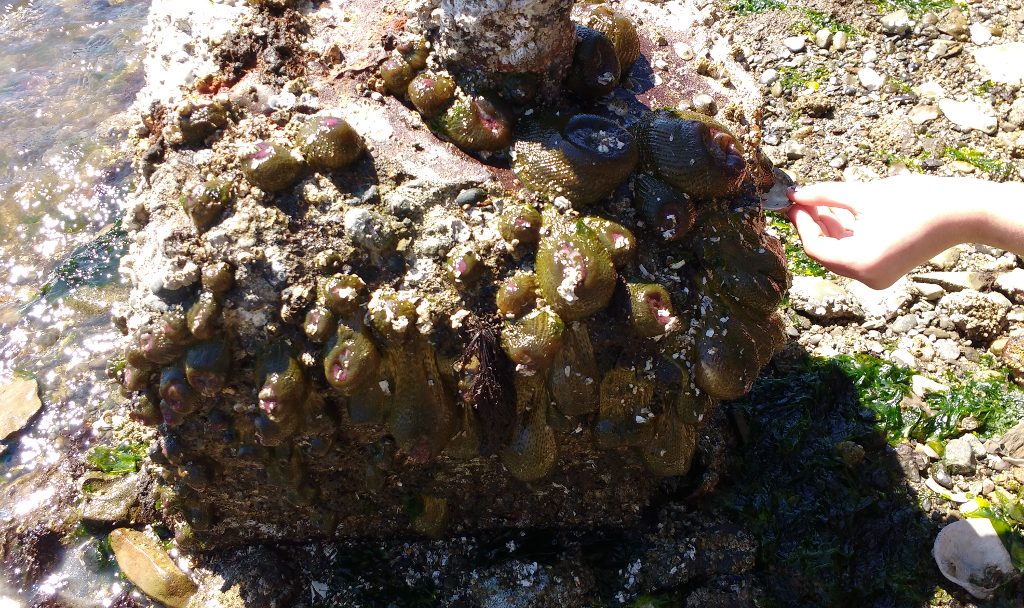 Photo ©2018 by Amber Jurgensen
Commentary ©2018 by Russell Jurgensen
Thursday, May 17, 2018
This may be a less than pretty specimen, but it is interesting how these sea anemones are exposed out of the water and still keep on living. When the tide goes down, the anemones close up, holding water inside. Then, they depend on the tide to come back to provide water where they can live normally. Fortunately, the sea is reliable and they are able to keep going this way.
People depend on others in a similar way. We might be able to live totally by ourselves for a little while. But, eventually we need to rely on other people to get things we need. Hopefully we do things that others find helpful.
Living without God might be more difficult to analyze. If we had superb bodies that lived a thousand years, it might be pretty hard to feel a need for God. Maybe that is why no one except Noah's family joined him on the ark. Now, we find that we need God a lot. Perhaps that is good because we can develop a relationship with the Lord who wants to be part of our lives.
"One of those days Jesus went out to a mountainside to pray, and spent the night praying to God." Luke 6:12. Jesus set an example of have a very close relationship with our Father. Maybe like the sea anemone depends on water for life, we should also always depend on Jesus.