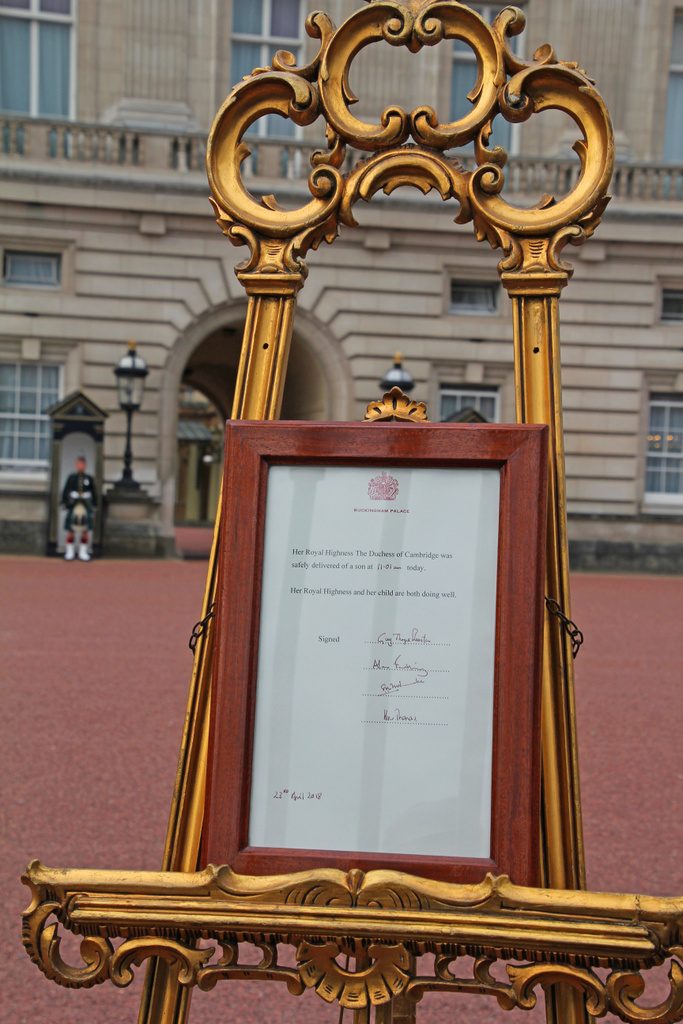 Photo and Commentary ©2018 by Bev Riter
Sunday, May 13, 2018
Buckingham Palace would have the Royal Announcement of the birth of their new prince on view for only 24 hours. Word was that the lines were long during the evening after he was born. In order to beat the lines, I got up early the next morning and walked from our Airbnb lodging to Buckingham Palace to get these photos for you. And, there were no lines!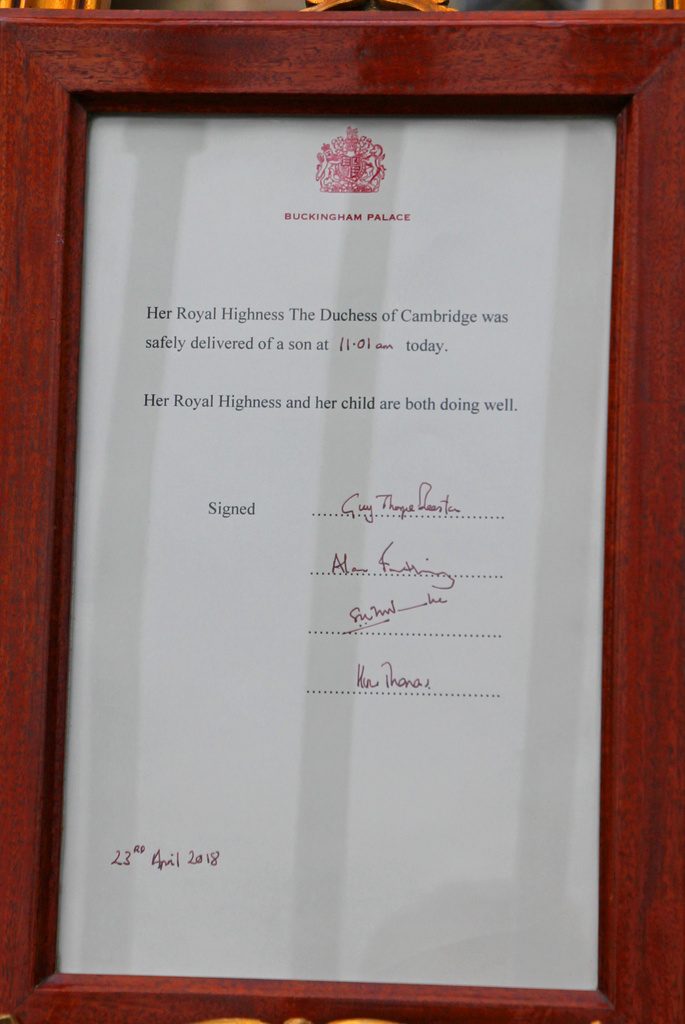 The announcement, printed on the official Buckingham letterhead,reads: "Her Royal Highness the Duchess of Cambridge was safely delivered of a son at 11:01 am today. Her Royal Highness and her child are both doing well." It was signed by four officials and dated 23 April 2018. Even though the tabloids had made the announcement earlier, this announcement was "official".
The birth of Jesus was not announced in a royal palace but to shepherds in a field as they were watching over their flocks. They were shocked as an angel of the Lord appeared to them and told them to not be afraid. "I have good news for you; there is great joy coming to the whole people. Today in the city of David a deliverer has been born to you – the Messiah, the Lord. And this is your sign: you will find a baby lying wrapped in his swaddling clothes, in a manger." And so they went and found Him lying in the manger. Luke 2:8-18 NEB Yes, our King and Prince of Peace, was born in a manger among animals (because there was no room in an inn) rather than in a specially prepared birth unit with the most qualified physicians and midwives in attendance as was the case for this newly born prince.
Happy Mother's Day to all of you Mothers!