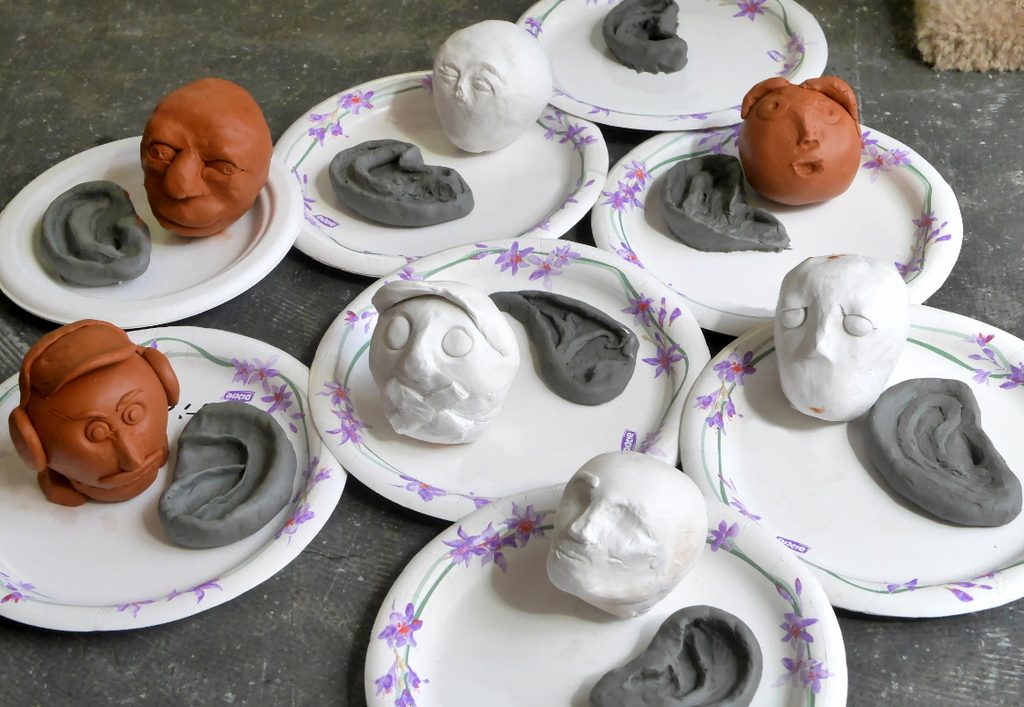 Photo and Commentary ©2018 by Russell Jurgensen
Thursday, May 10, 2018
These sculpturing works in progress are being made by youth in the local Pathfinder club. I was struck by how the pieces of art in various degrees of completion could give the impression of perhaps a single developing person. The head in the back middle (top of picture) looks like it is in just the beginning stages. The white heads to the right and also the bottom look slightly more developed. In the back right face there is a sense of surprise and awe at the world. The one in the center with tape over its mouth might be learning self-control and to watch its words. The one on the far left looks fairly developed and business-like. The back left head is getting older.
"Yet you, Lord, are our Father. We are the clay, you are the potter; we are all the work of your hand." Isaiah 64:8
Let's strive to keep developing and improving and loving those around us.