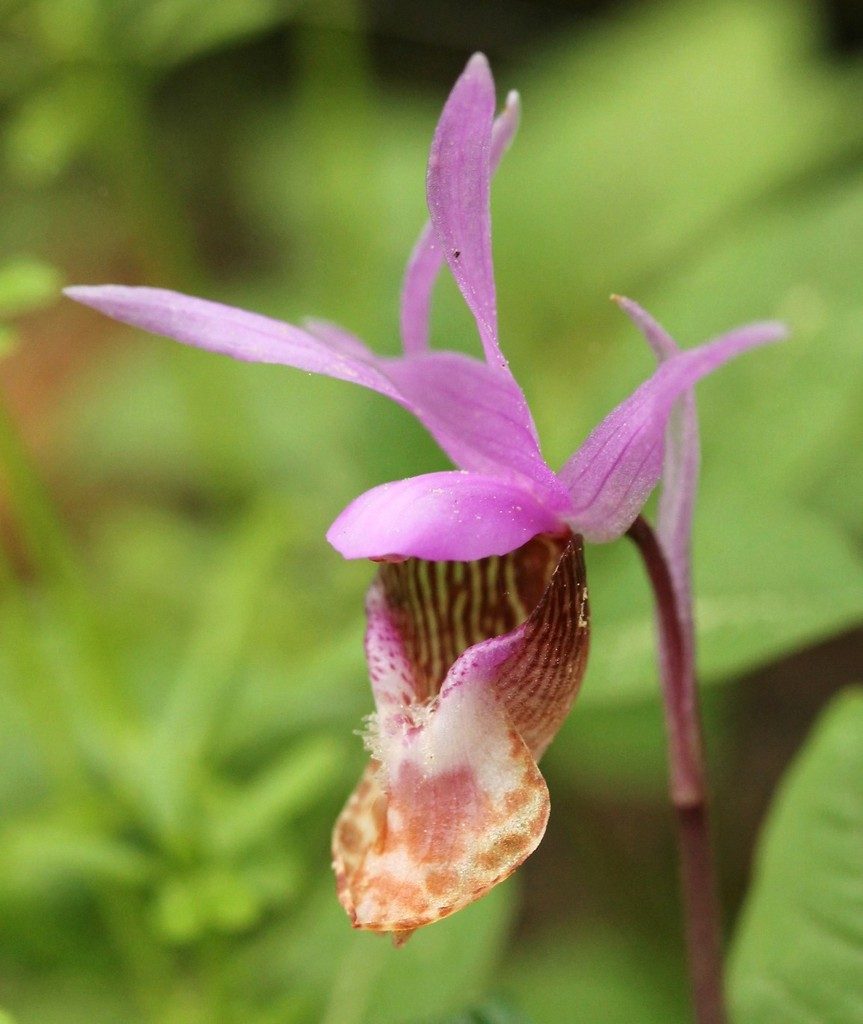 Photo and Commentary ©2018 by Cheryl Boardman
Monday, April 30, 2018
I found this beautiful little calypso orchid (calypso bulbosa var. occidentalis also known as a fairy slipper) growing near Deception Pass just over a week ago. They usually bloom there and in the San Juan Islands about the same time as the tulips are blooming in the Skagit Valley.
The plants can be up to about 8 inches tall and the flower can be just over an inch long. If you see them, don't step on them or pick them because that could kill the plant.
I've seen bunches of them growing very close together and have also seen separate flowers growing several inches or feet apart but covering a big area.
I've used the Bible verses about looking at flowers, which are found in Matthew and Luke, fairly often but I think they are good reminders of Who is in charge when we start worrying about circumstances beyond our control.
"Consider how the wild flowers grow. They do not labor or spin. Yet I tell you, not even Solomon in all his splendor was dressed like one of these. If that is how God clothes the grass of the field, which is here today, and tomorrow is thrown into the fire, how much more will he clothe you—you of little faith! Luke 12:27-28 (NIV)