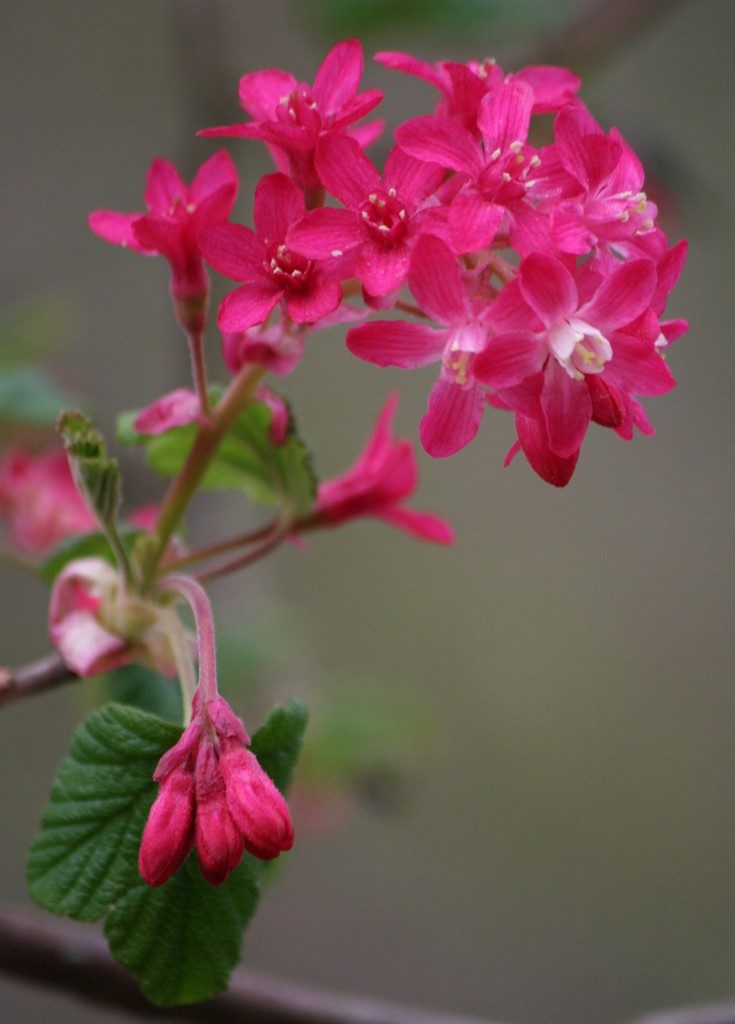 Photo and Commentary ©2018 by Cheryl Boardman
Monday, April 16, 2018
I've been enjoying the spring wildflower show on my daily commute. Right now, the red flowered currants (pictured) are blooming in my yard and on the sides of some cliffs I pass on the way to work. I've also been driving by patches of skunk cabbage as I take a detour to avoid delays from a major construction project. The yellow flowers really add a splash of brightness on a cloudy day.
Oregon grapes are up in my area and they also add a nice touch of yellow. I'm looking forward to see the changing spring palette as the wild and cultivated flowers bloom.
May the glory of the LORD endure forever;
may the LORD rejoice in his works—
he who looks at the earth, and it trembles,
who touches the mountains, and they smoke.
Psalm 104:31