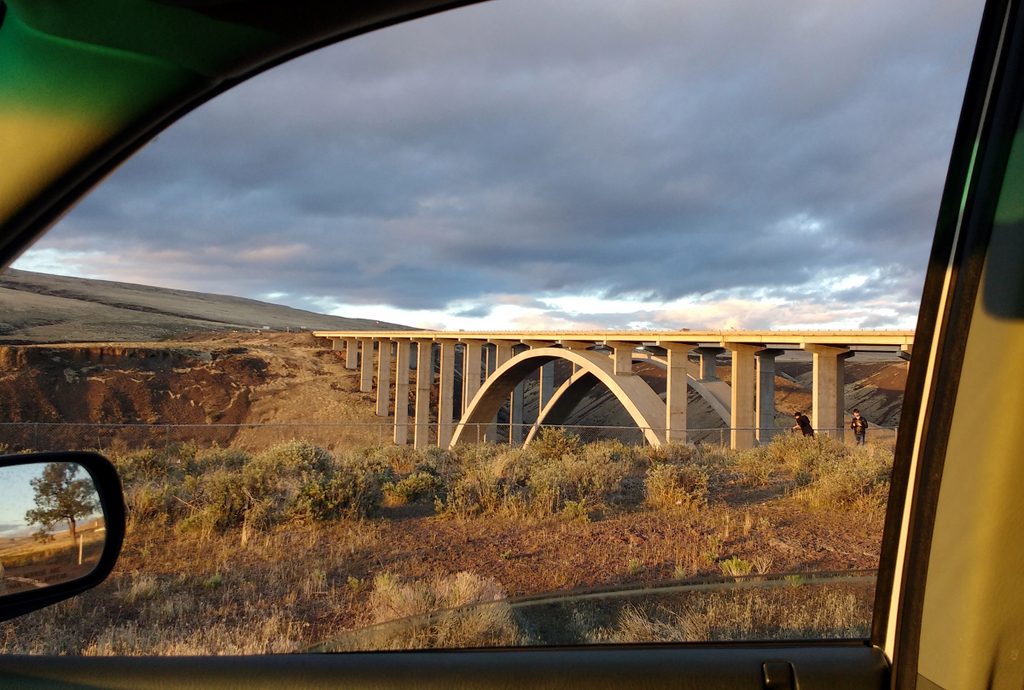 Photo ©2018 by Amber Jurgensen
Commentary ©2018 by Russell Jurgensen
Thursday, April 12, 2018
Sometimes a person driving on the freeway does not realize they are driving on a bridge. You can't see the supports from the road, and the freeway is nice and wide. This bridge on I-82 near Selah is like that. However, when you see it from the side, you can see how far up in the air you were when crossing over.
God provides bridges for us that we may not realize are there until we take a more careful look. Jesus died for our sins, paving the way to salvation. There are many personal instances where God made a smooth path and we didn't realize it at the time. But, looking back, we might wonder how things worked out so well. God uses people to build bridges for other people. Let's take time to thank God for that kind of help, and also look around for how we can make the way better for those around us.