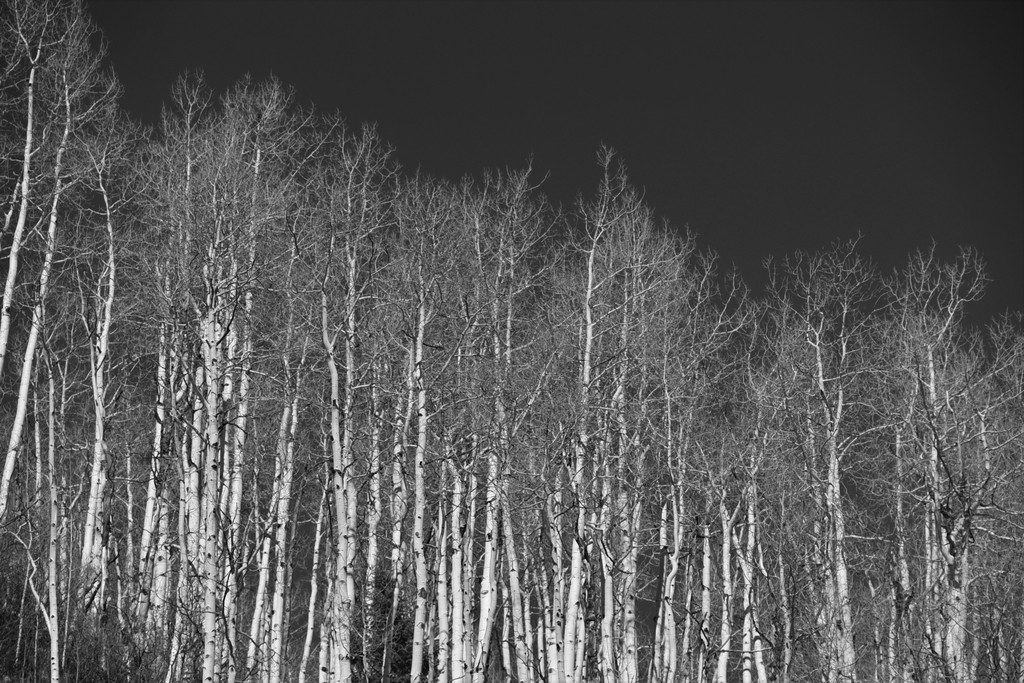 Photo and Commentary ©2018 by Darren Milam
Wednesday, April 11, 2018
Well, this may not be the "multitude" that listened to Jesus at various times of His ministry. Instead it's a nice-sized grove of White Aspen. I came across this scene while riding a mountain bike on a snowy trail in the hills of Dunton, Colorado. The striking contrast of the pure white bark against the deep blue sky was amazing. I knew it would make a nice black and white image. As I explored the surrounding areas, I saw beauty everywhere. From frozen waterfalls, to deep snowdrifts – amazing creations all over.
When Jesus came to this sinful planet, He focused on the beauty of life and the amazing gift of eternity. He spoke to multitudes, sharing the true plan of His Father – Salvation. Thousands of men, women and children surrounded Him, hoping to get a glimpse of the Savior's face and to hear a few precious words from His lips.
These picturesque aspens stand soaking in the sunlight, allowing the nutrients to continually strengthen them. We, as the "new" multitude, face our one and true God, soaking in His word. We long to be like the original multitude who saw Jesus their Creator with their own eyes, hearing His voice with their own ears. Soon and very soon, the multitudes will reunite in our Heavenly home.