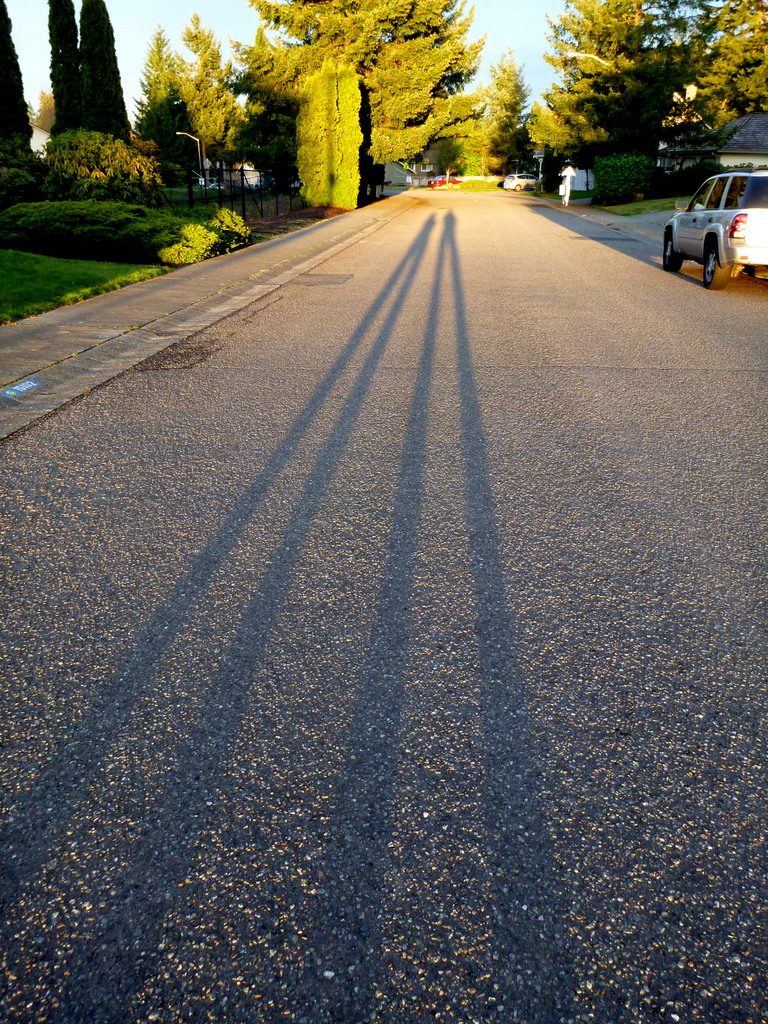 Photo and Commentary ©2018 by Maylan Schurch
Sabbath, March 31, 2018
Last Sabbath afternoon Shelley and I took a walk just before sundown. We had our backs to the sun, and I suddenly discovered that we were both casting a shadow as long as a city block. We paused to take a few photos, and finally the sun vanished and the landscape darkened. But while our shadows stretched along the block, it would have been possible for anyone along our path to have come to their window and seen them.
To most kids who grow up Christian, the word "witnessing" induces fear and guilt. We know that we should witness to other people about Jesus, but we don't know how. And many of us have awkwardly blundered our way through a couple of experiences where we tried it and it didn't work.
But think of it like casting a shadow. You and I are already witnesses. People can spot—subconsciously—what we're like. Wednesday night one of our church members mentioned that a co-worker recently said to her, "You're a Christian, aren't you? And you go to church on Saturday, right?" As our member told us the story, I got the impression that she was a bit surprised that her co-worker knew those details. But our member isn't shy about being a Christian in a helpful, caring, practical, above-and-beyond-the-call-of-duty way, and is also willing to carefully and tactfully share Bible facts. When this attitude is coupled with the label "Christian," news gets around, and Christ and His Father get the glory.
At the link below are four Bible texts about what we call "witnessing." I think they'll encourage and challenge you.