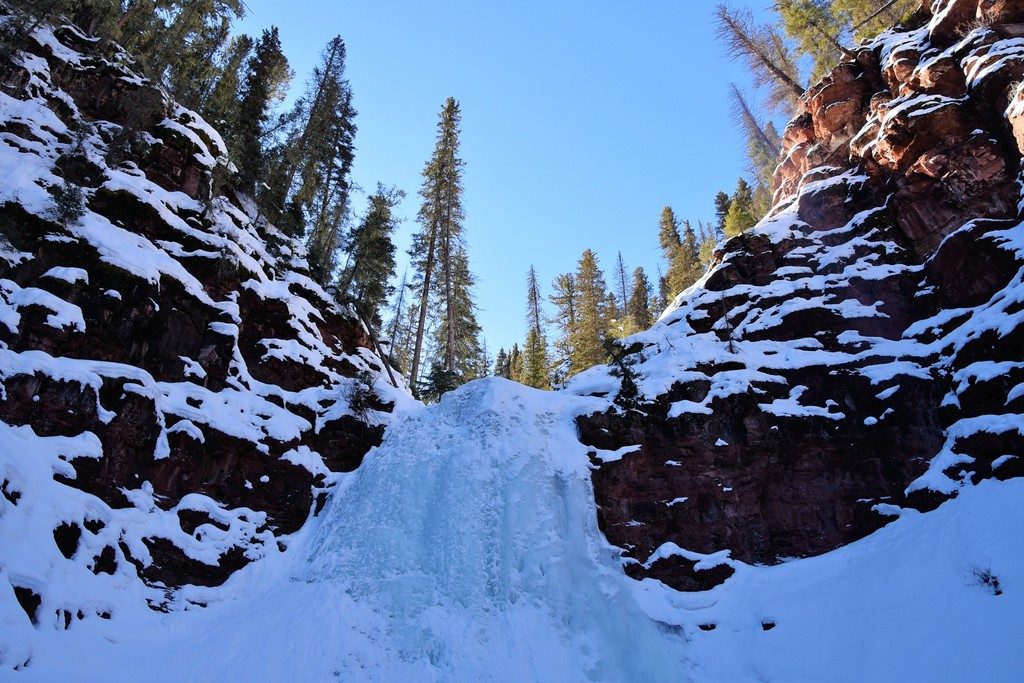 Photo and Commentary ©2018 by Darren Milam
Wednesday, March 14, 2018
God has created some pretty amazing sites. I was just reading about a glacier bridge in the Los Glaciares National Park, Patagonia (that's not what this photo is of—I'll tell you about this one in the next paragraph). The name of that specific glacier (and its bridge form) is Perito Moreno. It's a UNESCO world heritage site and attracts thousands of tourists that attempt to get a glimpse of some of the glacier breaking off and collapsing into the water. I've been to a couple different glaciers in Alaska and have seen some large pieces of ice, splash into the water, so I do understand the attraction.
The image above is not of a glacier, and there were no pieces falling, so no splashes were made. Even with nothing falling and no splashes, it's still pretty amazing in its frozen state. This particular spot was about 200 feet from a cabin we stayed in at a resort in Dunton, Colorado. What I appreciate about this view is that it's a frozen waterfall, surrounded by snow covered red rock cliffs and trees all around. The image doesn't do it justice, as the sun is setting behind the hillside, the sunbeams still piercing one side of the canyon, lighting up the rich color of the rocks.
Images like these will be VERY dull and pale in comparison to entering heaven and seeing what God has created for us. He tells us He has made a home for us – I for one, cannot wait to see what mine looks like.