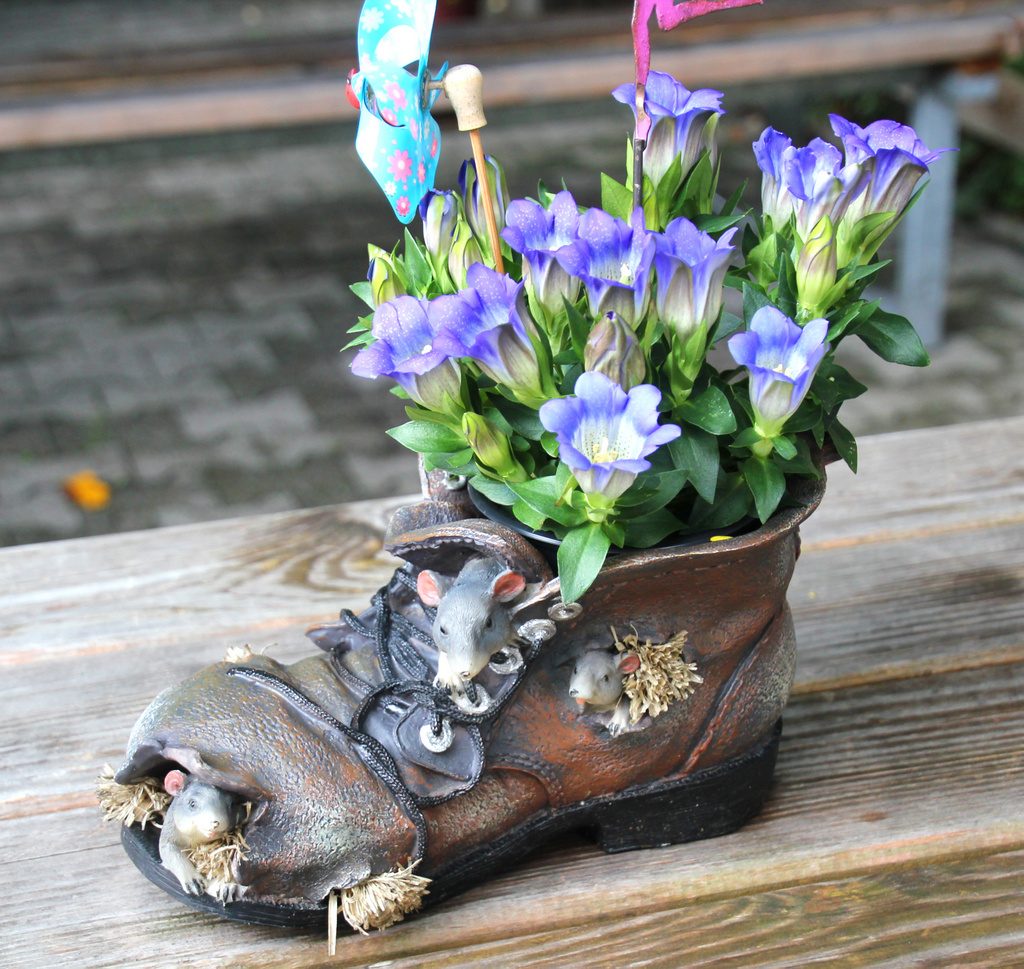 Photo and Commentary ©2018 by Bev Riter
Sunday, March 11, 2018
You probably haven't seen a shoe or boot decorated like this – I hadn't either! Someone created a work of art by the addition of flowers and even mice on discarded and well-used boot. Where did that boot take its owner? We put our shoes or boots on every day, practically without thinking. That could mean several times a day if we take them off when we get indoors. People in tropical climates might not wear shoes – at least not all the time – but those of us living in the Pacific Northwest wear them most of the time when outdoors.
People are required to remove their shoes before some places of worship. God told Moses to remove his shoes (sandals) because he was standing on holy ground. (Exodus 3:5) He told Joshua the same thing. (Joshua 5:15) During their forty years in the wilderness, the children of Israel's sandals didn't wear out. (Deuteronomy 29:5) Jesus told the seventy He appointed to go out and carry no purse or pack and travel barefoot. (Luke 10:4) That was quite a request! Thankfully, God doesn't require us to go barefoot (or go with no supplies or money) when we witness for Him today. We can wear our shoes! As in the time of the apostles, the harvest is great and the laborers are few. Where have your shoes taken you? And where will they take you?