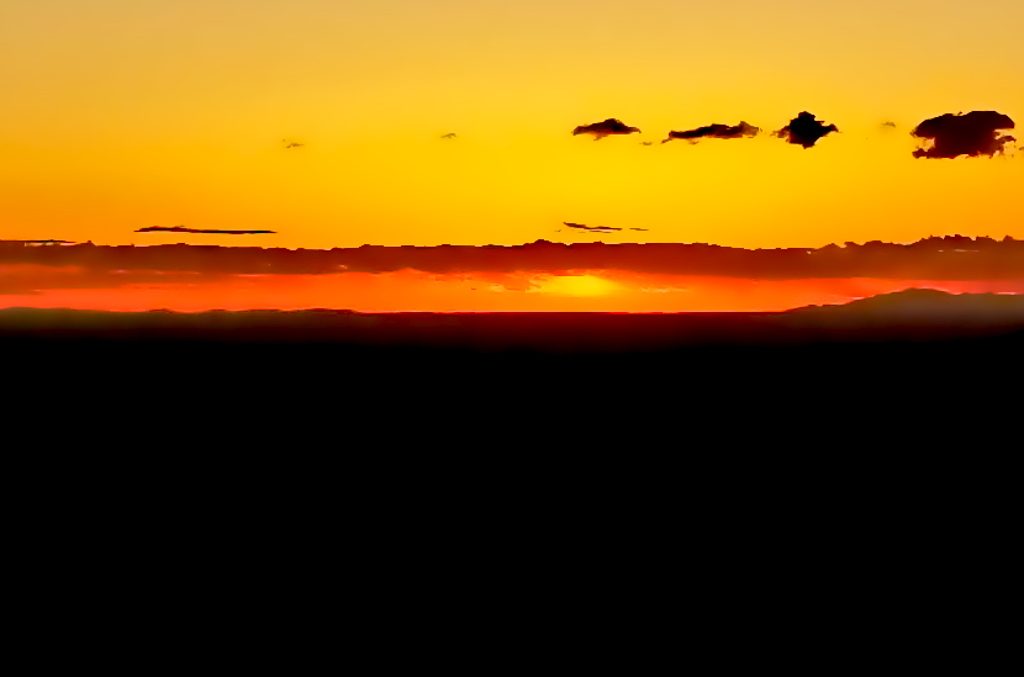 Photo and Commentary ©2018 by Russell Jurgensen
Thursday, March 1, 2018
"We interrupt this winter to bring you an advertisement for spring and summer coming up," I imagine this sunset to say. Sunshine this week was a welcome interruption after a snowy weekend.
Sometimes we might get busy living this life, but it is good to stop and think about life after the Lord's return. "He will be great and will be called the Son of the Most High. The Lord God will give him the throne of his father David, and he will reign over Jacob's descendants forever; his kingdom will never end." Luke 1:32-33
Life on this earth will be very short in comparison to life in God's kingdom. We might ponder how our short term goals line up with things that will matter in the long haul. Relationships will be more important than things. Fairness will be more important than money. Our goals may be totally different. Maybe now is a good time to interrupt our thoughts to think about the big things that will matter in the long term.