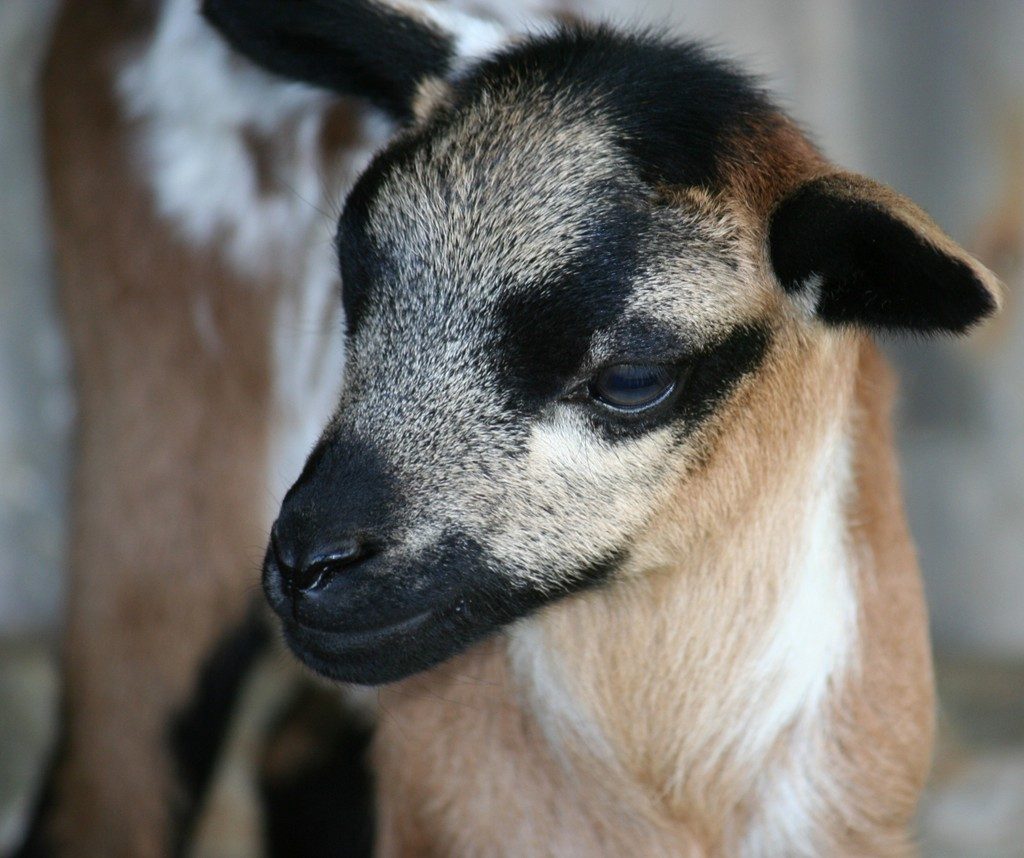 Photo and Commentary ©2018 by Cheryl Boardman
Monday, February 12, 2018
This photo is of a little lamb that I saw in Guyana, South America. The sheep I saw there were "hair sheep" as opposed to "wool sheep." It makes sense not to have to deal with fleece in the tropics – for the sheep and for the farmers.
This little lamb was kept in a pen with its mother for the first few days after it was born because there were lots of black vultures (locally called "crows") that would have been happy to make a meal out of it.
There are a lot of comparisons between people and sheep in the Bible. Jesus refers to himself as the Good Shepherd.
The following psalm is recognized as a psalm of thanksgiving and also compares God to a shepherd:
Shout with joy to the LORD, all the earth!
Worship the LORD with gladness.
Come before him, singing with joy.
Acknowledge that the LORD is God!
He made us, and we are his.
We are his people, the sheep of his pasture.
Enter his gates with thanksgiving;
go into his courts with praise.
Give thanks to him and praise his name.
The LORD is good.
His unfailing love continues forever,
and his faithfulness continues to each generation.
Psalm 100 (NLT)