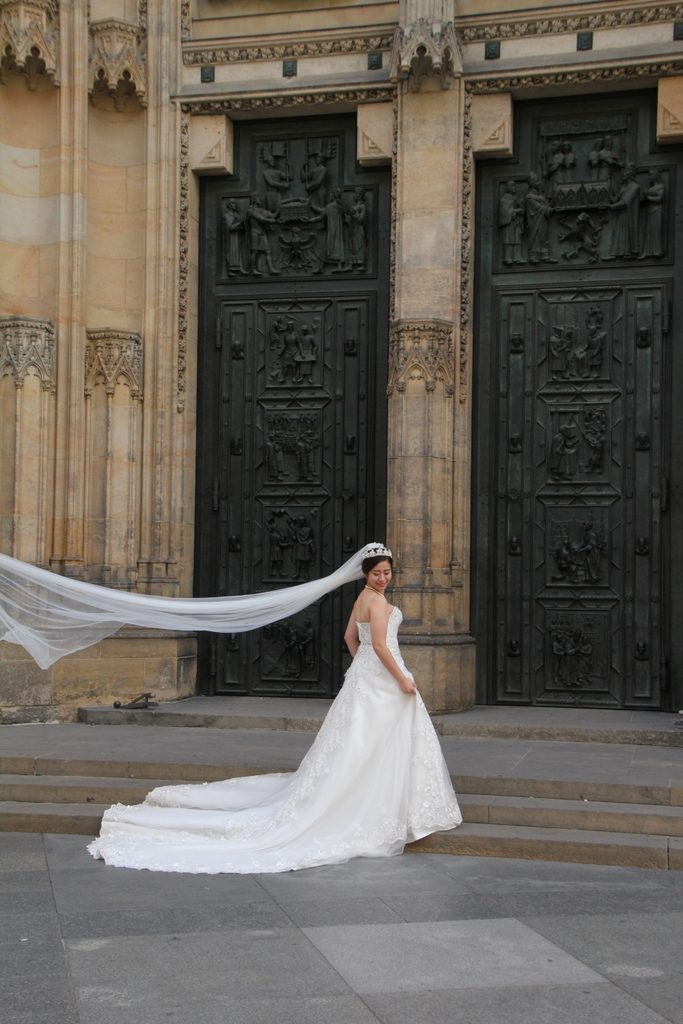 Photo and Commentary ©2018 by Bev Riter
Sunday, February 11, 2018
While in the Prague Castle Courtyard, a bride with a flowing veil was being photographed in front of majestic St. Vitus Cathedral. As you know, a wedding is a ceremony where a couple exchanges vows. For some, like arranged marriages, the two people might not know each other before they are married but learn to love each other after the wedding. Here in our country, it's hoped that a couple marries for love and make it a lifelong union.
Sometimes gifts are exchanged between loved ones or cards exchanged with classmates on Valentine's Day which is celebrated later this week. What is the greatest gift you have ever received? God gave a very important gift to mankind. He loved the world so much that He sent His only Son here to earth to save those who have faith in Him and believe Him. (John3:16) We didn't deserve the ransom sacrifice of Jesus, but He paid it anyway. He did not come here to be served, but to serve and to give up His life as a ransom for us. (Mathew20:28) This is the greatest love and the greatest gift we will ever have! More information can be found at http://www.bibleinfo.com/en/topics/love.