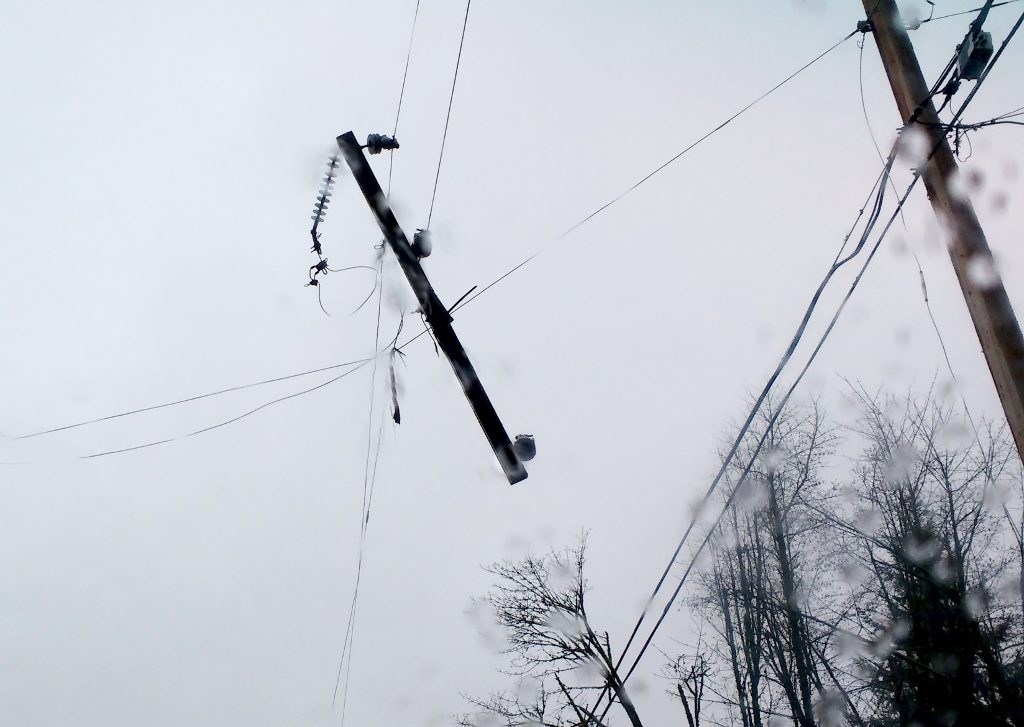 Photo ©2018 Photo by Amber Jurgensen
Commentary ©2018 by Russell Jurgensen
Thursday, February 1, 2018
Our power went out for 12 hours a few weeks ago. Amber, being the adventurous type, drove out to find the reason. She took this picture through the car window. It is rough being without power. We got a generator going and limped along keeping the house warm, but it wasn't the same as having full glorious power coming in to the house.
I think it is like that with God. Living without God is like limping along relying on unhealthy habits to feel happy and get along. I know some people who are atheist and have reasonably healthy habits. Fortunately, people see wisdom in good things that are actually from God. "Every good and perfect gift is from above, coming down from the Father of the heavenly lights, who does not change like shifting shadows." James 1:17.
Let's experience God's full power by listening to His words and putting them into practice.