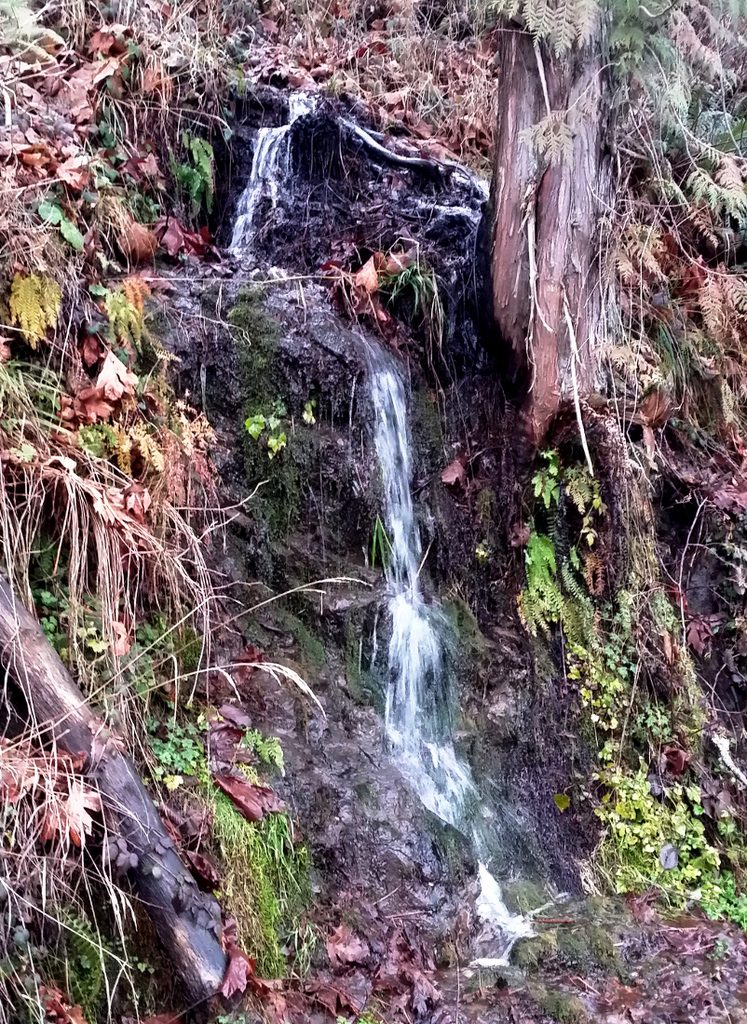 Photo and Commentary ©2018 by Russell Jurgensen
Thursday, January 11, 2018
This little waterfall is not very photogenic and I have used pictures of this same waterfall in past photo parable entries. So why include another one? I like it because so far I have never seen it run dry. It is a tiny stream fed by a spring just a few yards above the picture, back in the brush. When other larger creeks in the area dry up during the summer, this one still runs. Even this last summer, when there was no rain for roughly three months, it still ran, although less than what is shown in this picture.
When I walk by this little waterfall I often think about God's promises and never-failing love. We meet plenty of challenges in life. Some problems are bigger than others. "Be strong and courageous. Do not be afraid or terrified because of them, for the LORD your God goes with you; he will never leave you nor forsake you." Deuteronomy 31:6.
Especially when someone is facing life-threatening illnesses, God's promises are important. The promise of a better future is there as well. "For we know that if the earthly tent we live in is destroyed, we have a building from God, an eternal house in heaven, not built by human hands." 2 Corinthians 5:1
Sometimes it is easy to doubt God's promises. The best solution is to read the Bible. I'm convinced and believe God is always there even through trials we have.
So this year, here is another picture of a little stream that does not run dry.