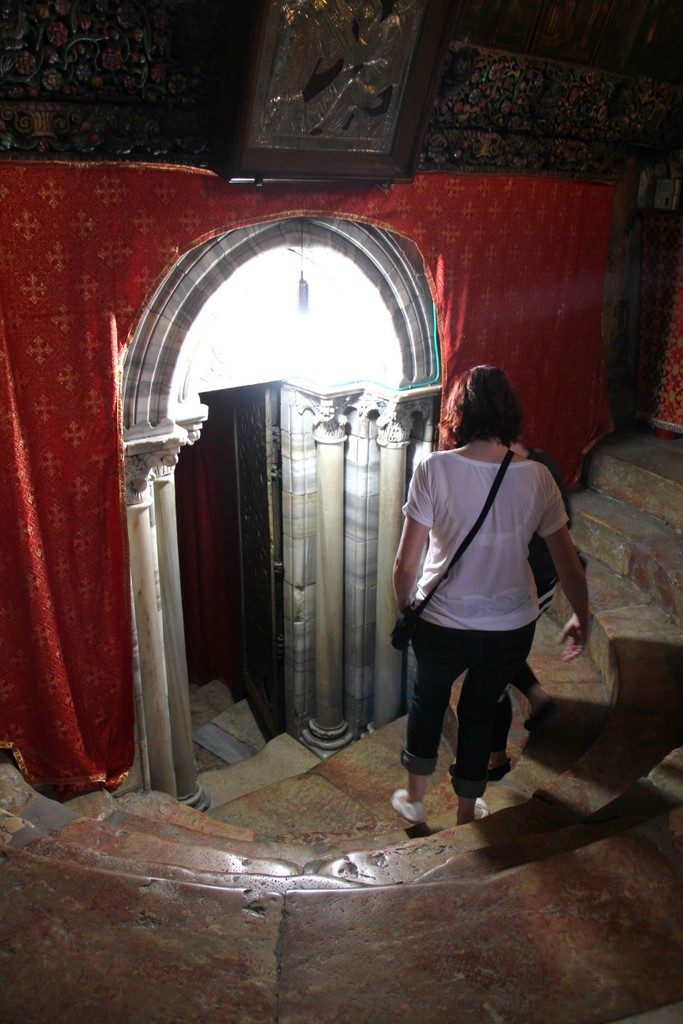 Photo and Commentary ©2017 by Bev Riter
Sunday, December 17, 2017
Our visit to Bethlehem to see the place where it's thought Jesus was born was really special to me. When the original Church of Nativity in Bethlehem was destroyed, the current church was built on that site in AD530. After entering the church, one follows steps down to the lower level or cave as shown in my first photo. Once in the dark cave, people are drawn to a lighted area set off with curtains.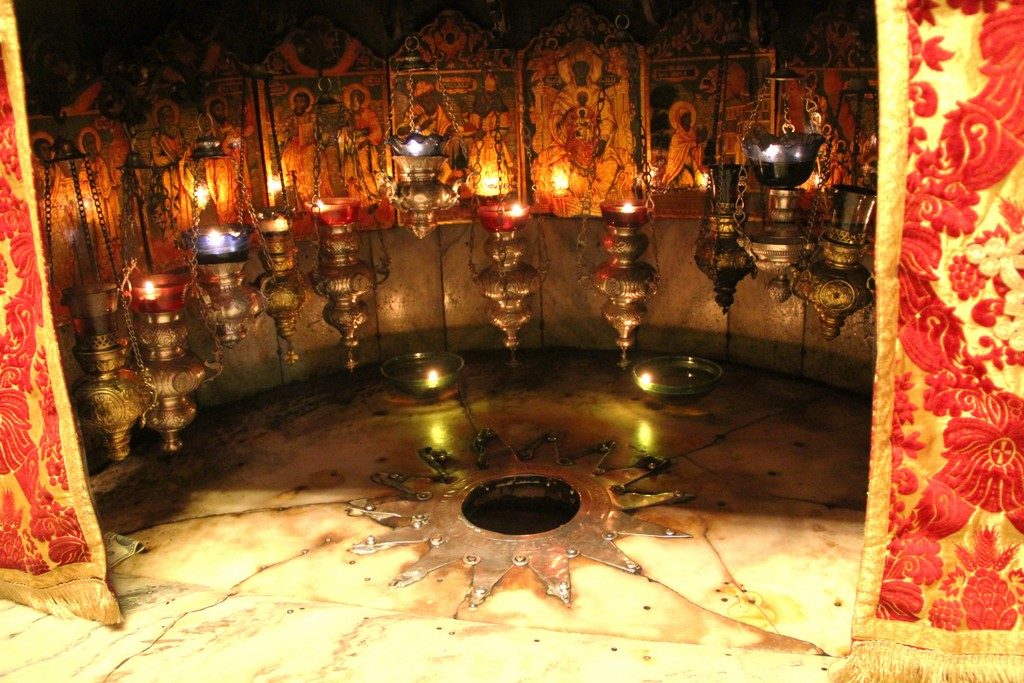 The star on the floor is said to be the place where Mary gave birth to baby Jesus. One has to imagine what this cave was like over 2000 years ago with animals and the mangers that held their feed rather than an ornate church above it. The last photo is thought to be the manger that held baby Jesus as he snuggled in his swaddling clothes on top of the clean hay.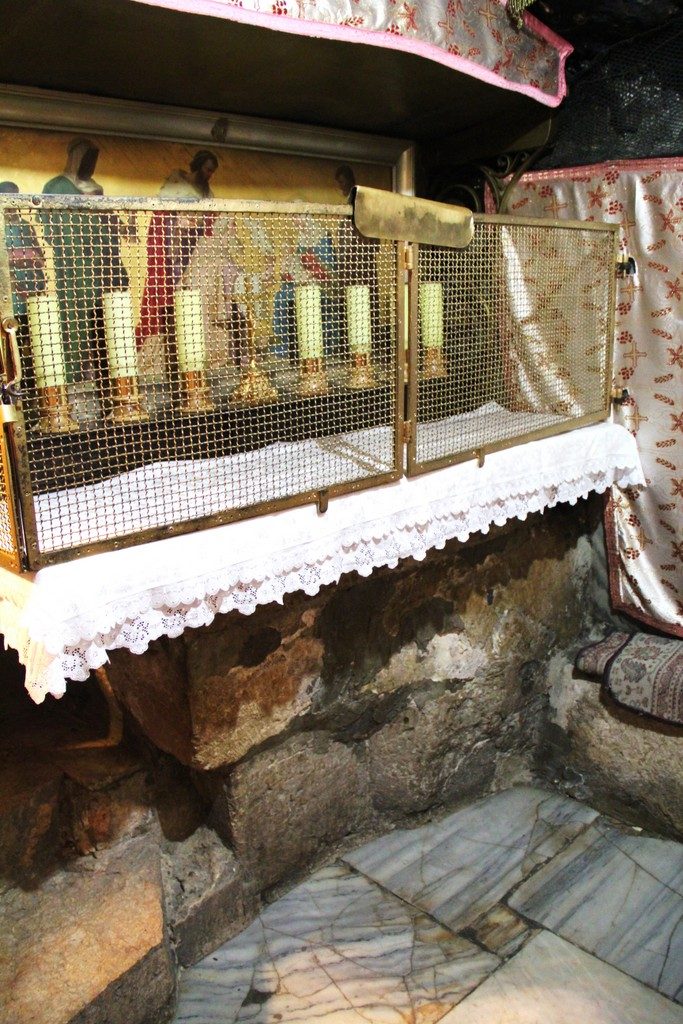 "And she brought forth her firstborn son, and wrapped him in swaddling clothes, and laid him in a manger; because there was no room for them in the inn." Luke 2:6, 7 Also, Mathew 1:21 states that He was to be named Jesus for He shall save His people from their sins. The long-awaited Messiah was born! While in the cave, I wanted to know more about His birth and the actual surroundings at that time. I'm sure Joseph arranged clean straw for Mary and the baby and tried to make Mary as comfortable as possible. No mention is made of a midwife in attendance, as was common practice. Was Joseph pacing outside or in another area of the cave while Mary was in labor? Those details haven't been recorded. What we do know is that Jesus was born in a manger in Bethlehem to save mankind as a free gift to all who will accept it. Even though it's unlikely He was born December 25, let's celebrate Christmas this month thinking of the gift Jesus gave each one of us. (Parts of this appeared on December 7, 2014)