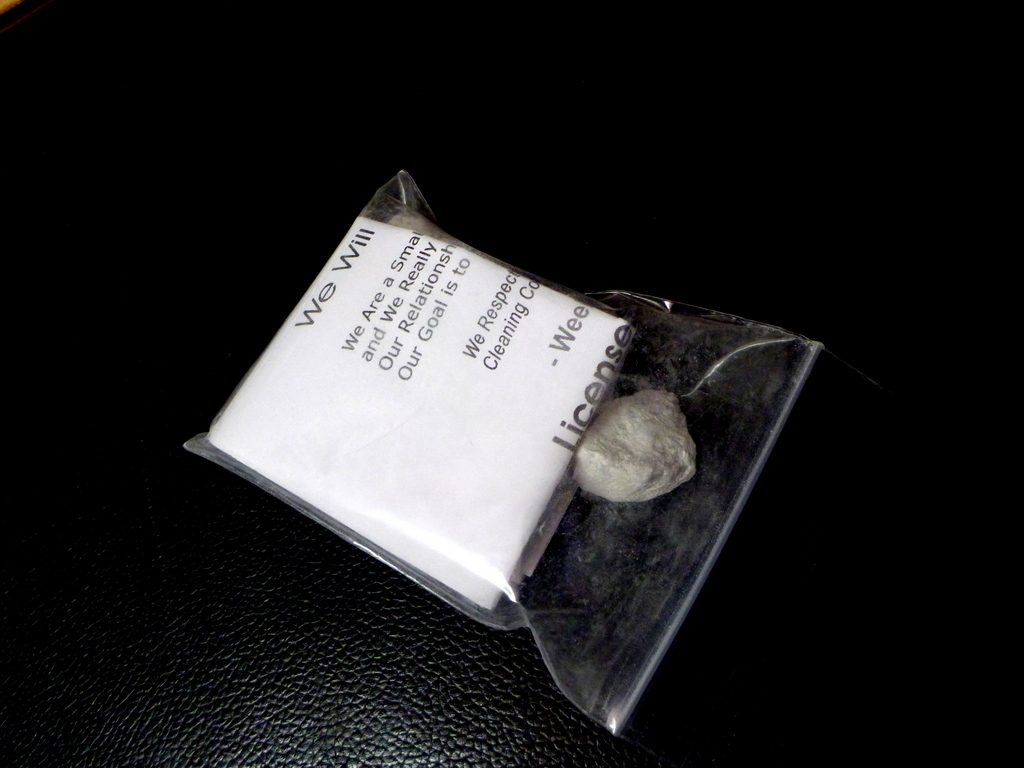 Photo and Commentary ©2017 by Maylan Schurch
Friday, December 15, 2017
Thursday of this week, as I returned from our cul-de-sac's mailbox across the street, I noticed this little zip-locked plastic bag. Inside was a folded paper prepared by a housekeeping service, plus a chunk of decorative rock.
If you've ever received one of these advertisement this way, you know the reason for the rock. The cleaning service people can simply drive through a neighborhood, and the little rock will give the bag weight enough so that even from a car window, it can be thrown all the way up a driveway.
What's in this bag, of course, is a covenant. When I opened the bag and pulled it out, I discovered two more rocks, evidently for added momentum. When I unfolded the paper, I found it covered from top to bottom with many reasons why these cleaners might benefit me. At the bottom this covenant called me to commit myself: "Please call or leave a message," and then came the phone number.
It's interesting that when God made a covenant with His people Israel, shortly after He had rescued them from Egyptian slavery, that covenant was actually written on stone. In its simplest written form, that covenant consisted of ten commandments. But Jesus summarized the Ten Commandments to make them even more basic: Love God and here's how (the first four commandments), and love your neighbor and here's how (the last six). (See Matthew 22:40)
And what's even more encouraging about this covenant is how God has made it incredibly keep-able. In Hebrews 8:10 [NKJV], He offers us this amazing promise:
For this is the covenant that I will make with the house of Israel after those days, says the Lord: I will put My laws in their mind and write them on their hearts; and I will be their God, and they shall be My people.
For more Bible verses about how important God's covenant law is, click this link: