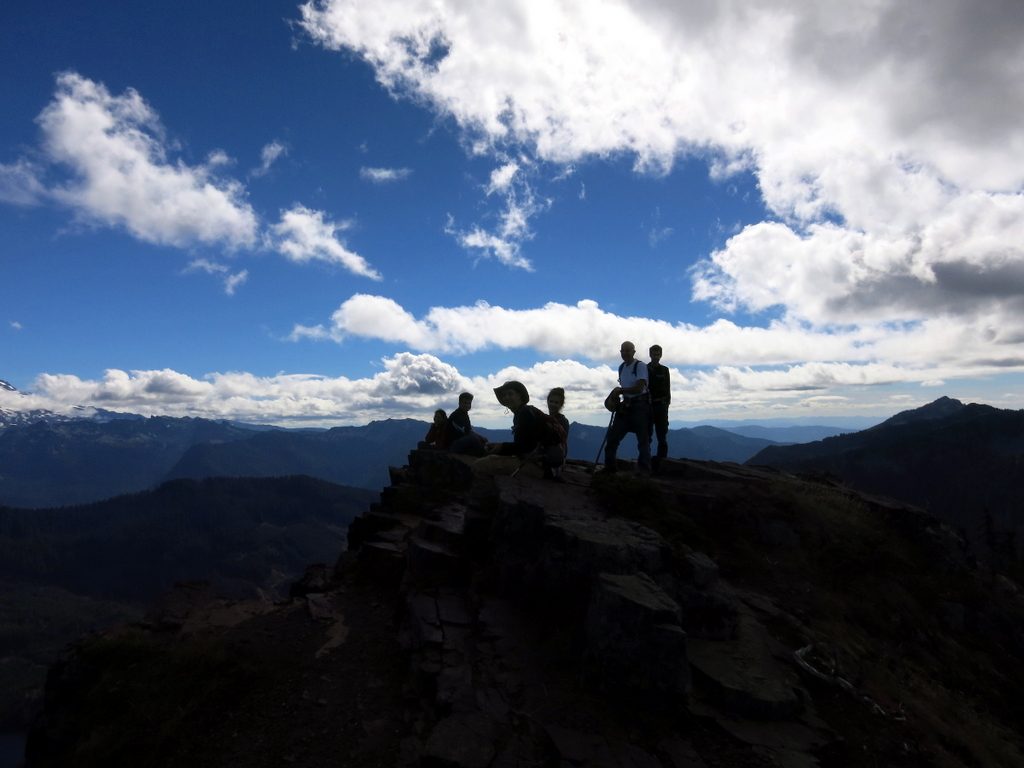 Photo ©2017 by Amber Jurgensen
Commentary ©2017 by Russell Jurgensen
Thursday, November 30, 2017
In this photo a nondescript group of people are enjoying the view on a previously sun-warmed rock near Mount Rainier. When you think of your favorite places, it also seems natural to think of people you like to be with at those places. You may also have favorite places to pray.
Jesus taught us to pray. "This, then, is how you should pray: Our Father in heaven, hallowed be your name, your kingdom come, your will be done, on earth as it is in heaven. Give us today our daily bread. And forgive us our debts, as we also have forgiven our debtors. And lead us not into temptation, but deliver us from the evil one." Matthew 6:9-13
He also gives other examples of praying. In these modern times it seems like everyone should get along and we would have less problems. However, the opposite often happens. Fortunately, there is still a lot of good in the world that we can focus on. Think of your favorite places and especially your favorite places to pray. Let's resolve to pray more and keep our thoughts on the Lord.