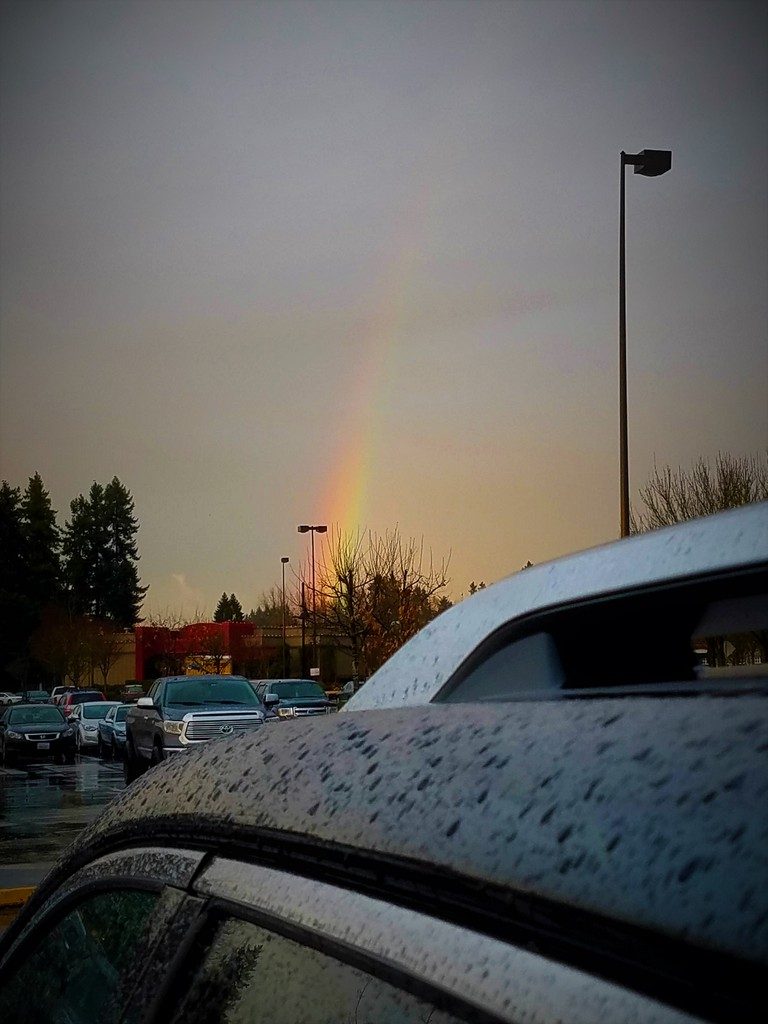 Photo and Commentary ©2017 by Darren Milam
Wednesday, November 29, 2017
This shot isn't the best I've ever taken, but I was dodging rain drops and had to act quick. As you can see, here's a rainbow (pointing to my car). It reminded me of Thanksgiving. (Okay, I heard those *sighs* — more "thanksgiving" references?) Yep – more references because (as I heard in the sermon this last weekend) these "thanks" aren't just for one day. These "thanks" should be each and every day – multiple times.
So, the rainbow sprouting out of the top of my car got me thinking about all the things in my life which I, literally, take for granted. I have a car. It takes me to work each day. It takes me to get groceries. It takes me to church. It takes me to all the errands I need to accomplish. I never think whether or not my car is going to start, and get to me where I need to go. God is good! There are lots of other things that I take for granted but I want to make sure these things don't slip into that category moving forward.
The rainbow was a promise from God, after the Flood, a promise never to cover the earth again to rid the world of sin. Promises from God are what we cling to as Christians. We take these promises and we are able to "withstand" being on this planet. Instead we hold onto the daily provisions and the faith that we have been promised eternal life.
My ask of you – remember the BIG promises, as well as the daily "little" ones as well. Thank God for all of them – today and every day.