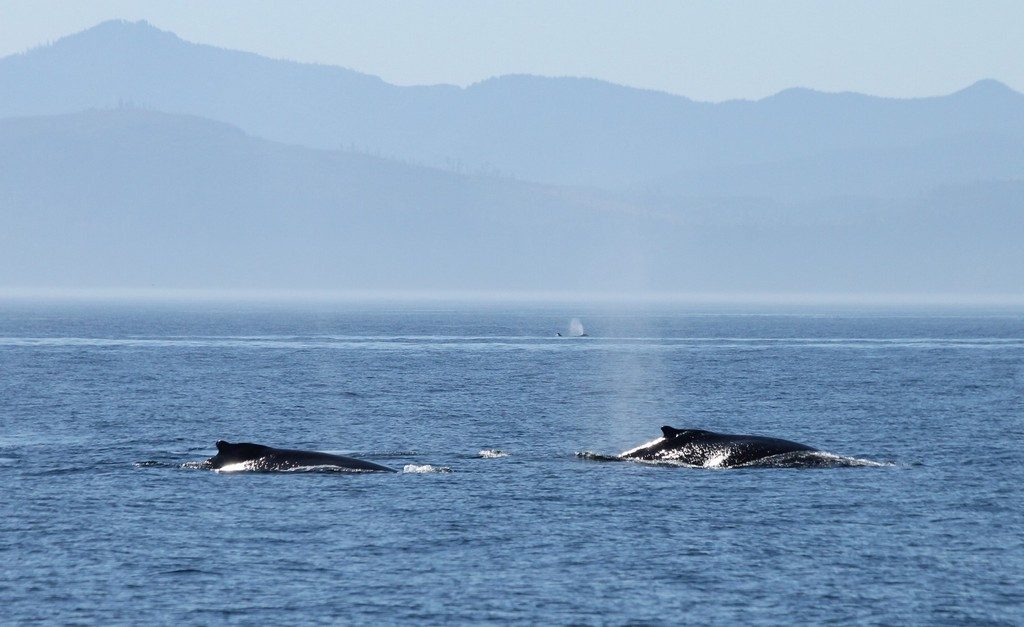 Photo and Commentary ©2017 by Cheryl Boardman
Monday, November 27, 2017
You may remember these lyrics from the old hymn, "This Is My Father's World," by Maltbie Babcock:
This is my Father's world:
I rest me in the thought
Of rocks and trees, of skies and seas–
His hand the wonders wrought.
The photo was taken this past summer in the Strait of Juan de Fuca. The two whales in the front are humpbacks, and spouting in the distance behind them is an orca. It was really exciting to see both species at the same time.
You put us in charge of your handcrafted world,
repeated to us your Genesis-charge,
Made us lords of sheep and cattle,
even animals out in the wild,
Birds flying and fish swimming,
whales singing in the ocean deeps.
GOD, brilliant Lord,
your name echoes around the world.
Psalm 8:6-9 (The Message)