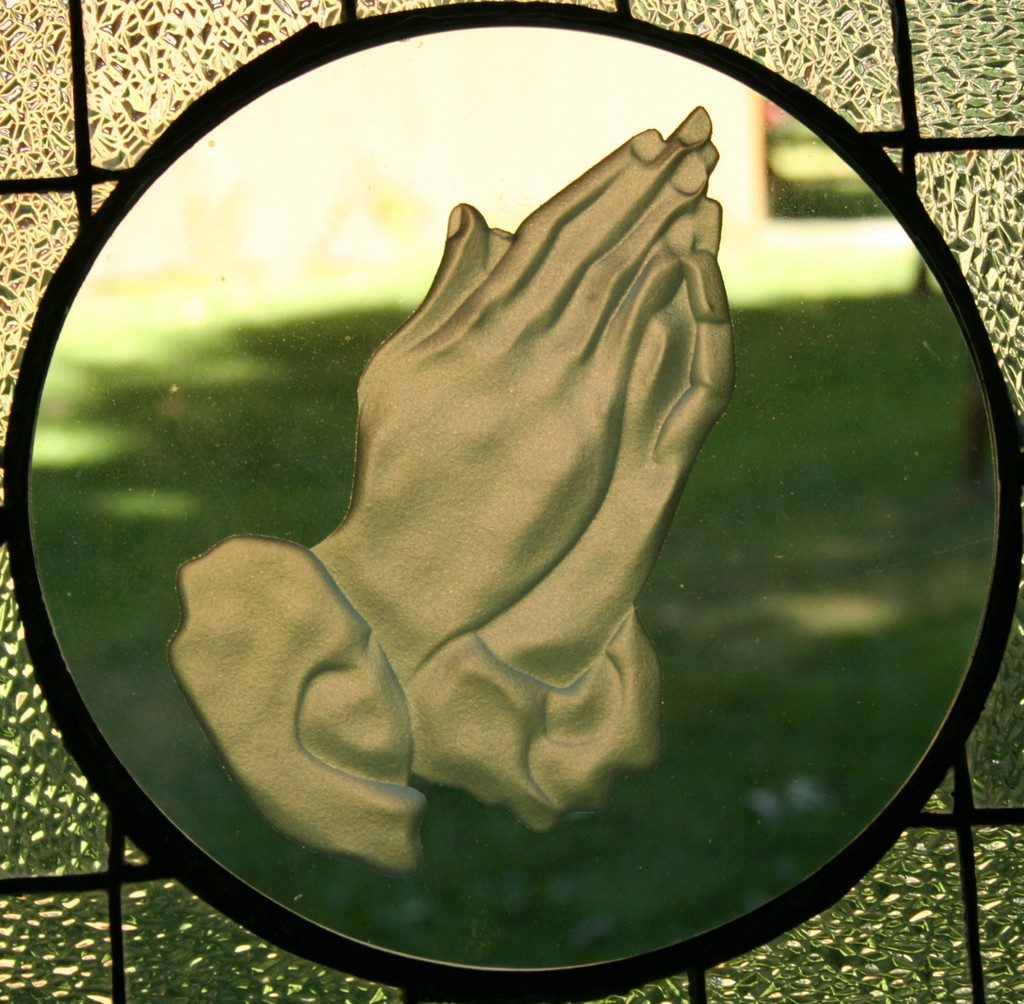 Photo and Commentary ©2017 by Cheryl Boardman
Monday, October 16, 2017
This photo of the praying hands is part of a stained glass window in the little prayer chapel on the campgrounds of the British Columbia Conference.
I think that, as humans, we have a tendency to worry first and pray later. We all have personal concerns and if you are keeping up with the news at all, you will find plenty of other things to worry about!
It's easy to forget, in the hustle and bustle of modern life, that we have Someone to talk to about all of our worries and concerns. I like this verse in Philippians:
Don't fret or worry. Instead of worrying, pray. Let petitions and praises shape your worries into prayers, letting God know your concerns. Before you know it, a sense of God's wholeness, everything coming together for good, will come and settle you down. It's wonderful what happens when Christ displaces worry at the center of your life.
Philippians 4:6-7 (The Message)