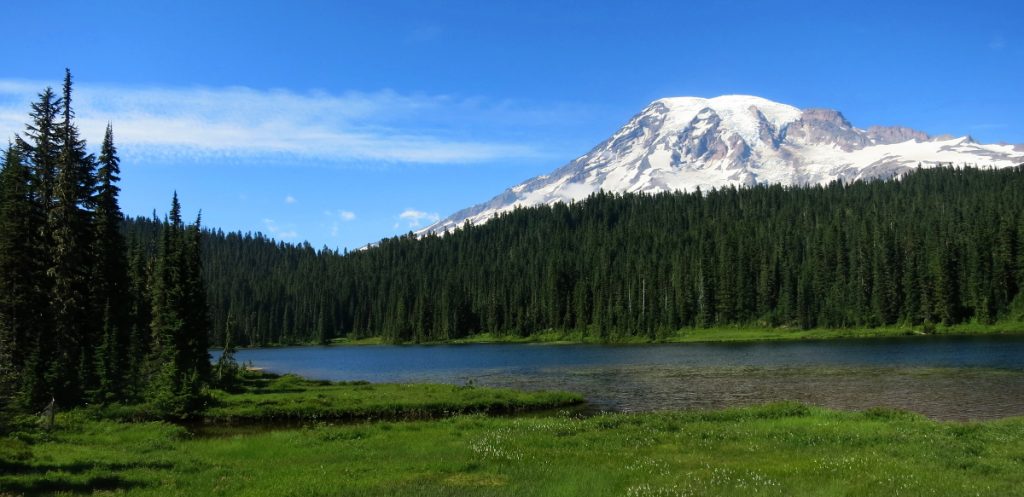 Photo and Commentary ©2017 by Russell Jurgensen
Thursday, October 12, 2017
Sometimes it is good to think about positive traits that we might not often talk about, and bravery might be one of those traits. I thought about it when visiting Mount Rainier this summer. It must have taken courage and bravery for the first people that explored the mountain. By being brave and going forward, they discovered some pretty amazing places like this lake and view.
I'm sure the fist explorers had to prepare and plan. It is the same with us when we choose to follow God and bravely look to follow His precepts. We need to prepare ahead of time. One way is to put on the armor of God by reading His word.
Go to the following link to read from the Bible about the armor of God. https://www.biblegateway.com/passage/?search=Ephesians+6%3A10-18&version=NIV