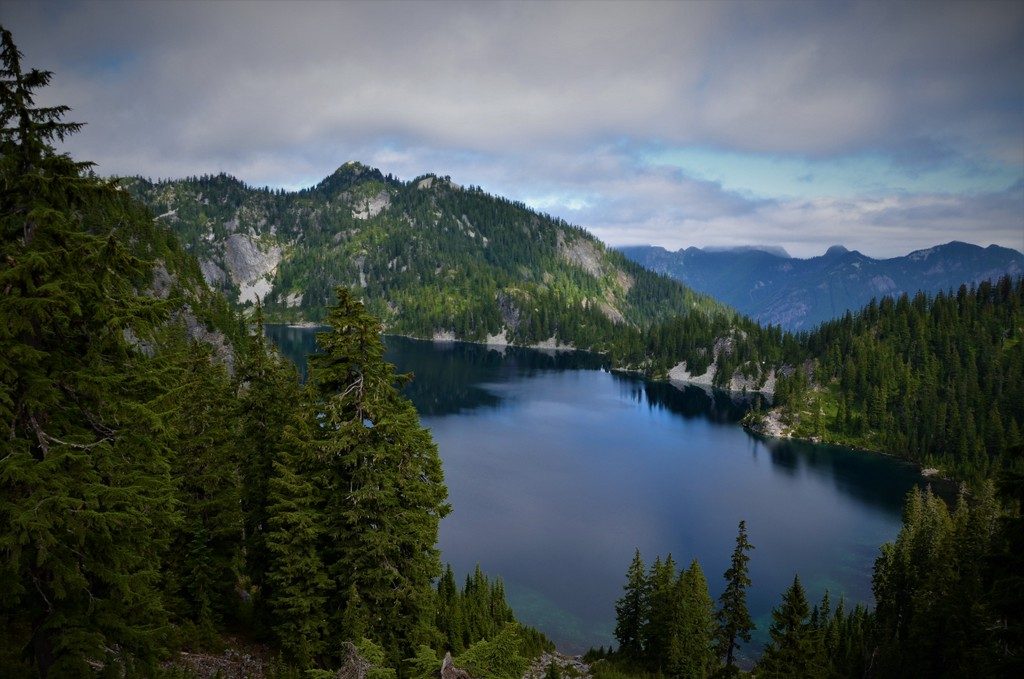 Photo and Commentary ©2017 by Darren Milam
Wednesday, October 11, 2017
When I did a search on the word "mountain" within the NIV Bible, there were over 300 results. It gives me the impression that, not only is this a common word in the bible, but also there are multiple times where the word is referenced as a way to get closer to God. Of course there is the fact that its altitude will get us closer in elevation to the sky, but it's more than that. I see several of the searches bringing back results about "getting away." In many cases, different individuals would climb these mountains to find solitude – for prayer, for sacrifice, to be alone – with God.
I love the outdoors and one of the biggest reasons, is the opportunity to get away from the hustle and bustle of everyday life. A chance to find peace and quiet, focusing on our Creator. This particular image is of Snow Lake Trail, just outside of Snoqualmie, Wa. Now, this particular day, on this particular trail was not exactly "peace and quiet," as it is a VERY busy trail. However, the views heading up to the ridge and the view from the ridge, is pretty amazing.
Whether you can climb to top of a mountain (or hill) or you find a quiet spot in your living room – go there daily. Give yourself a chance to speak with God and most importantly, listen to Him.