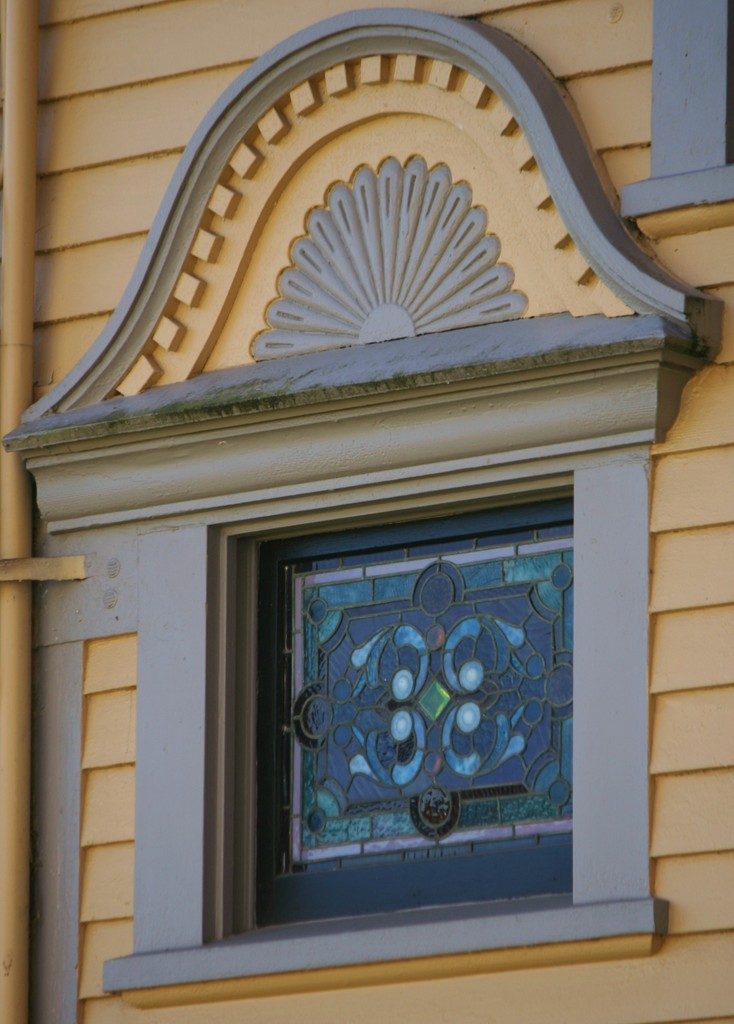 Photo and Commentary ©2017 by Cheryl Boardman
Monday and Tuesday, October 9 & 10, 2017
This is definitely not a "window of heaven" but I do really like this window that I saw on a house in Port Gamble. I would love to see it from the inside when the sun is shining through the stained glass.
The Bible mentions windows – quite a lot, actually. This verse in Malachi spells out how to test God and gain a great blessing at the same time:
Bring all the tithes into the storehouse so there will be enough food in my Temple. If you do," says the LORD of Heaven's Armies, "I will open the windows of heaven for you. I will pour out a blessing so great you won't have enough room to take it in! Try it! Put me to the test!
Malachi 3:9-10 (NLT)