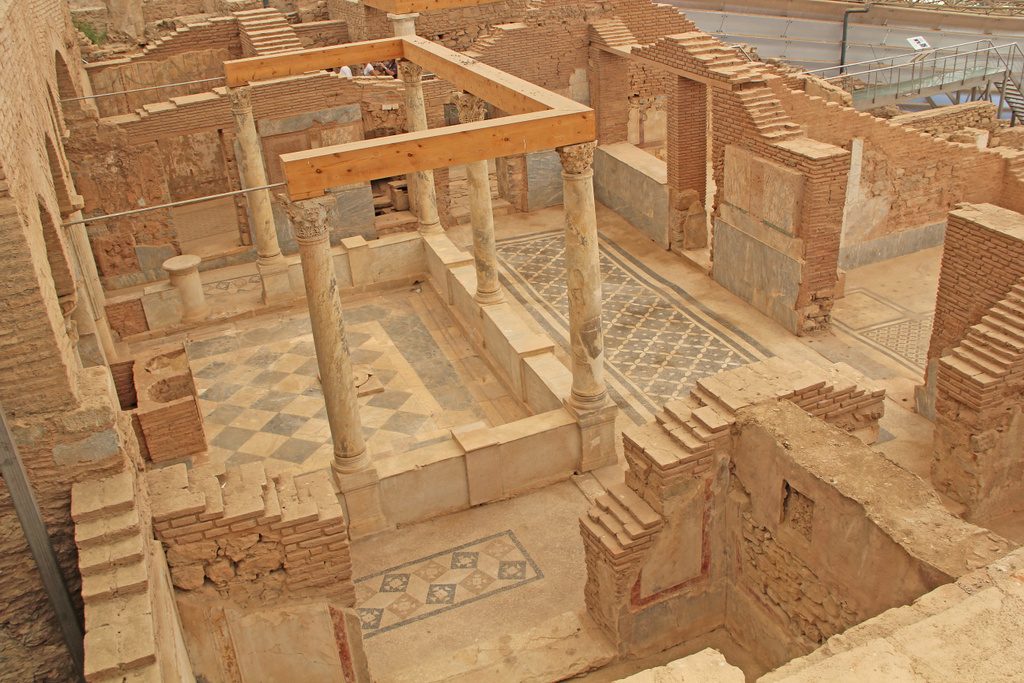 Buildings in Ephesus
Photo and Commentary ©2017 by Bev Riter
Friday through Sunday, Sept. 29 – Oct. 1, 2017
When in Ephesus, we toured the excavated terrace house (shown above) that was originally six separate dwelling units, likely there during Paul's time. It included a water supply, drainage and a courtyard. The reception halls were beautifully decorated with marble, mosaics and frescos. Windows had glass. Some rooms were heated. Many of these buildings in Ephesus were destroyed in a series of earthquakes in the third century AD. Cornerstones were important during the building of these structures. A cornerstone is the first stone set in the construction of a masonry foundation and its position is importation because all other stones are placed according to it.
Since cornerstones were used during Paul's time in Ephesus, in Ephesians 2:19-22, he wrote, "Now, therefore, you are no longer strangers and foreigners, but fellow citizens with the saints and members of the household of God, having been built on the foundation of the apostles and prophets, Jesus Christ Himself being the chief cornerstone, in whom the whole building, being fitted together, grows into a holy temple in the Lord, in whom you also are being built together for a dwelling place of God in the Spirit." (Andrews Study Bible) Is God the cornerstone in your life?