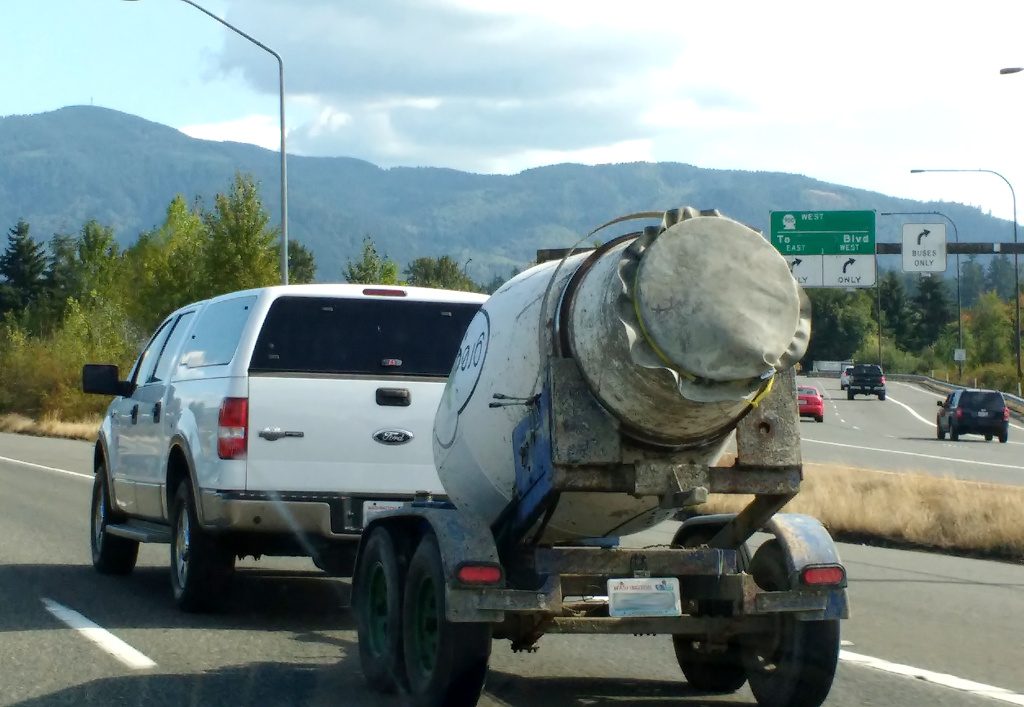 Photo ©2017 by Amber Jurgensen
Commentary ©2017 by Russell Jurgensen
Thursday, September 28, 2017
This trailer had a rotating concrete dispenser going down the freeway. It looked to me like quite a big do-it-yourself project. Maybe the driver was heading home to pour the concrete for a sidewalk or a foundation for a shop.
Speaking of big projects, I sometimes wonder about different concepts for obtaining salvation. Salvation may mean different things to different people. The word "salvation" gives the idea that we are being saved from something. Maybe it is being saved from all the bad things that could happen on this earth. Maybe it is being saved from the problems we cause by our own doing. Maybe it is both of those things and more.
Is salvation hard or easy? "Come to me, all you who are weary and burdened, and I will give you rest. Take my yoke upon you and learn from me, for I am gentle and humble in heart, and you will find rest for your souls. For my yoke is easy and my burden is light." Matthew 11:28-30.
It sounds like Jesus makes things easy for us, but we do have to do something by coming to Him. See what wonderful things Jesus has to offer by reading more about salvation at the link below: