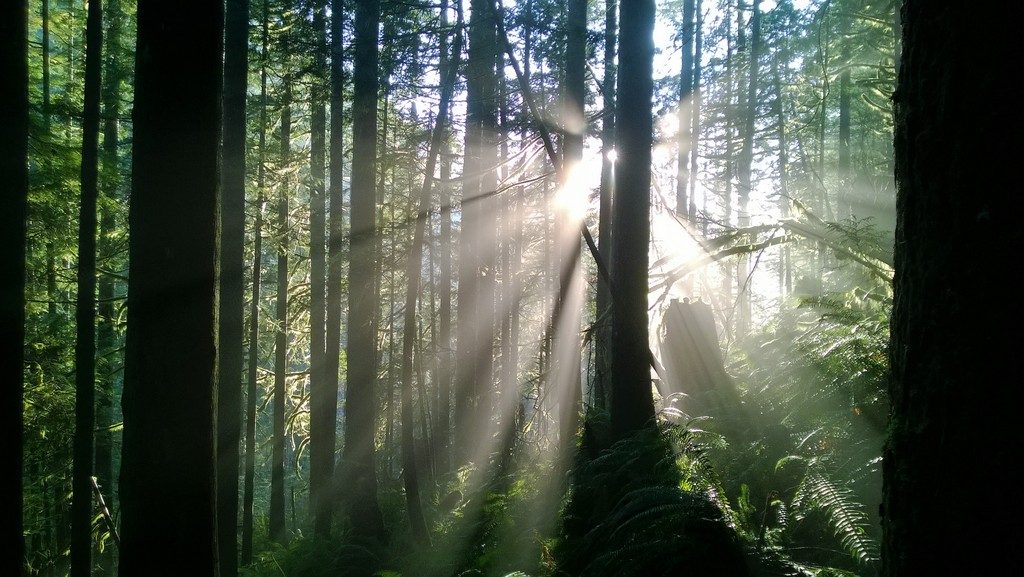 Photo and Commentary ©2017 by Darren Milam
Wednesday, September 27, 2017
There is a song by Christian artist Chris Tomlin, Here I am to Worship. The song starts off with:
Light of the world
You stepped down into darkness
Opened my eyes
Let me see
Beauty that made this heart adore You
Hope of a life spent with You
When I hear these words, "You stepped down into darkness," I think of the sacrifice God made for us. God gave His only Son, and Jesus came down to a very dark and sinful world for the sole purpose of saving our human race from ourselves. He entered this darkness and brought the True Light, to squash and overpower sin.
In this image I captured while on a hike in the Cascades a few years back, I can see the story of the Light piercing the dark-filled planet. It's dark, but the light starts as just a small sliver, but it grows and it gets bigger and bigger. In the end, it's only light that we see. And the story doesn't end there. In fact, it's just getting started. With the act of self-sacrifice that Jesus took upon Himself, He gave an incredible gift to us all. I, for one, am so thankful our Savior gave me an opportunity that my sins could be erased and I can choose eternal life. How about you?
Here I am to worship
Here I am to bow down
Here I am to say that You're my God
You're altogether lovely
Altogether worthy