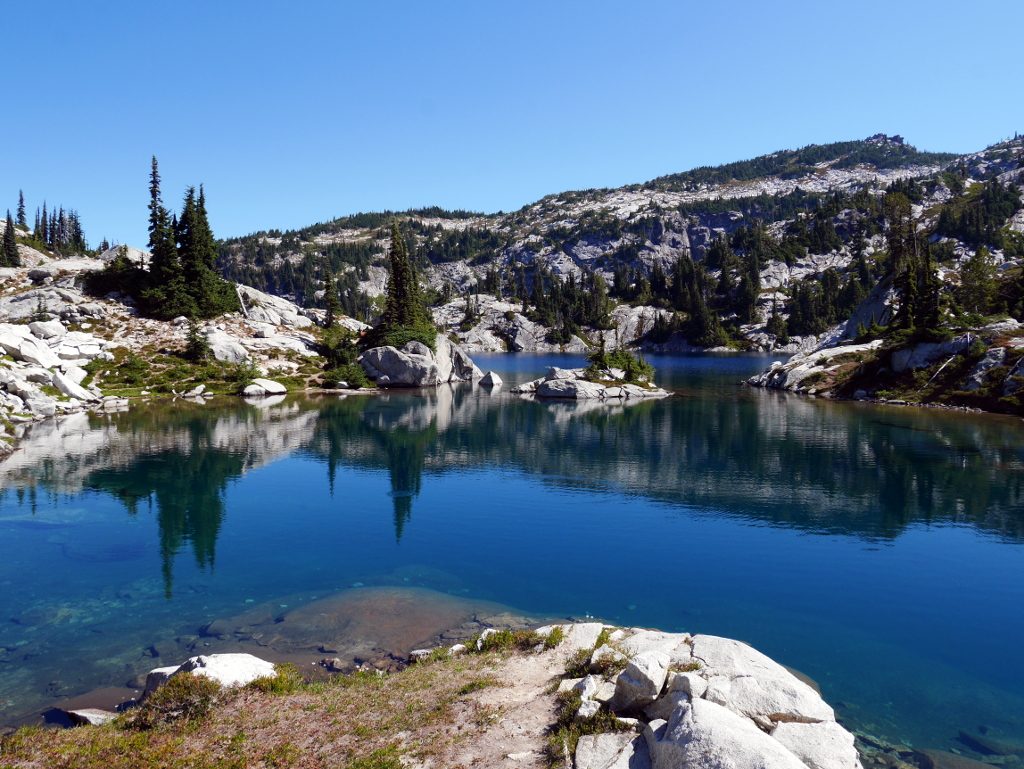 Robin Lakes
Photo ©2017 by Chelsea Jurgensen
Commentary ©2017 by Russell Jurgensen
Thursday, August 31, 2017
The Alpine Lakes Wilderness is located roughly north of Snoqualmie Pass and south of Highway 2 in the Cascade Mountain range. This is one of the Robin Lakes, which is nestled on Granite Mountain. Sure enough, the area lives up to its name, and the lake rests on solid granite.
There is something about rocks and geology that draws my mind to think about creation and God. 1 Chronicles 16:34-36 says:
Give thanks to the LORD, for he is good;
his love endures forever.
Cry out, "Save us, God our Savior;
gather us and deliver us from the nations,
that we may give thanks to your holy name,
and glory in your praise."
Praise be to the LORD, the God of Israel,
from everlasting to everlasting.
Forever and everlasting are big words, but I think it takes a lot to get us to really take them to heart. God is always loving and does not change with fads and times. Let's rest our spirits on the rock of God and trust him to lead us in all things.