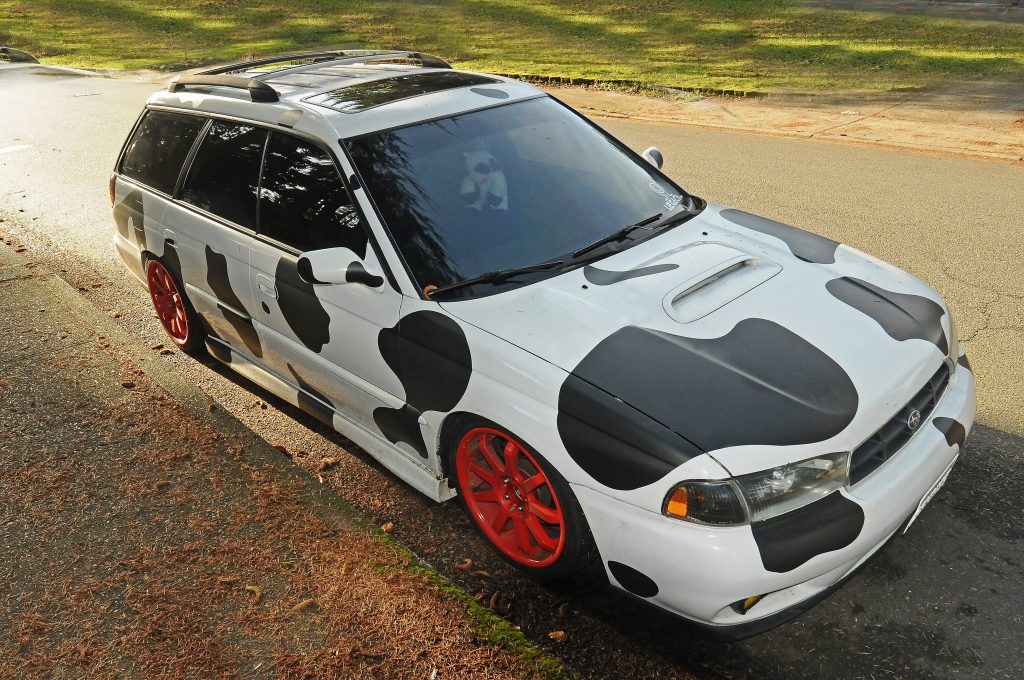 Cow Car
Photo and Commentary ©2017 by Robert Howson
Tuesday, August 29, 2017
Who knows why people do what they do. They probably have their reasons. Maybe the owner of this Subaru missed life back on the farm and sought to improve the ambiance of his daily commute through a bit of nostalgia. Then again, maybe not, it's really hard to tell. Perhaps he was just a fan of the unusual and thought this bovine theme might gain some attention; after all, it did garner my notice. This possibility passed through my mind, but upon more careful examination, I concluded there was more to this than simply attention getting.
Consider the occupant of the front seat. Perhaps you'll have a hard time seeing it through the window glare, but it was a stuffed animal, a black and white animal. Now it might have been a panda or an unusually patterned Dalmatian, but based upon the other clues provided, I was reasonably certain it was a Holstein. This commitment was confirmed as I passed around the back of the car and noticed the sign affixed to the back window: "cowcarsmatter".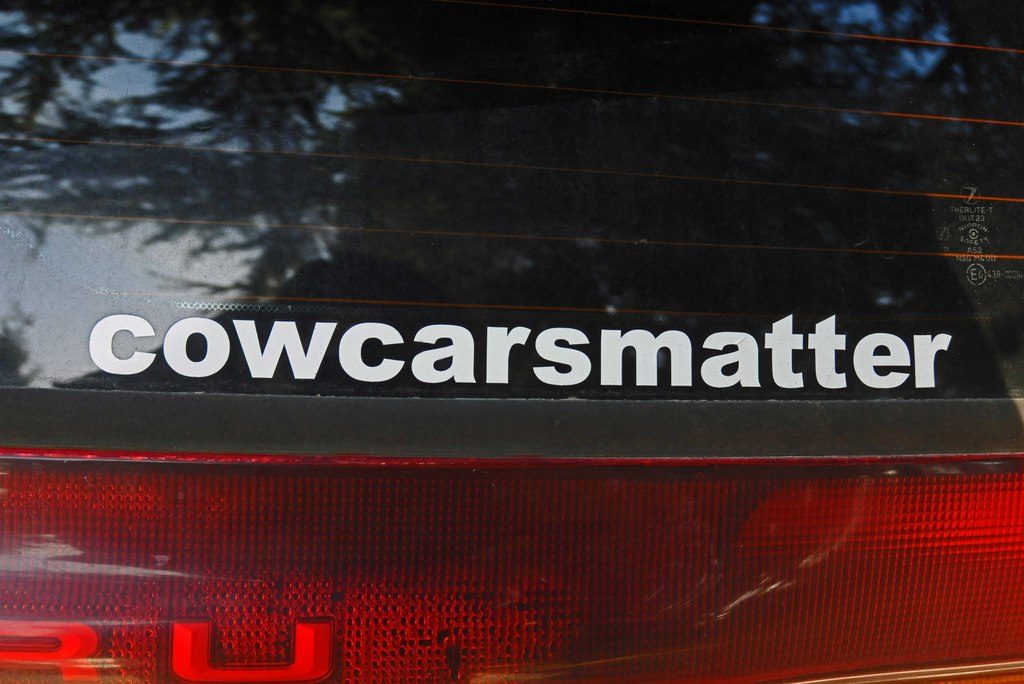 And while we might question the owner's devotion, we would do well to remember that we are called to have the same kind of fervor as did the Apostle Paul as he wrote to his friends in Colossae: "For this reason, since the day we heard about you, we have not stopped praying for you. We continually ask God to fill you with the knowledge of his will through all the wisdom and understanding that the Spirit gives." (Colossians 1:9 NIV) Not only is it reassuring to know that our God truly cares about us, but it's also nice to know when His family of believers has that same vested interest.