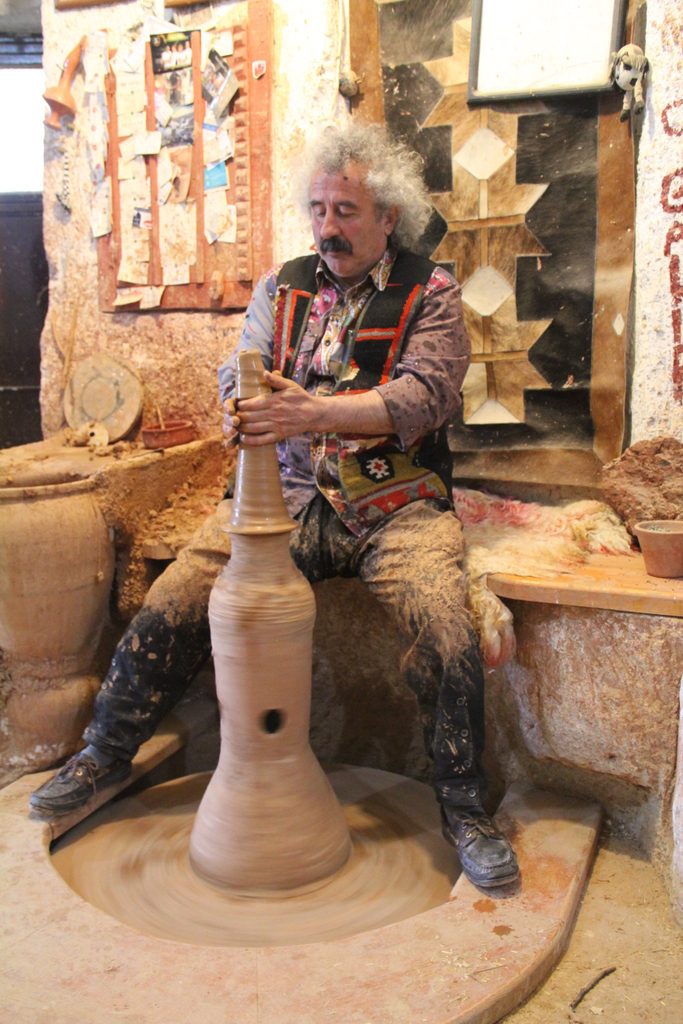 Creating
Photo and Commentary ©2017 by Bev Riter
Sunday, August 13, 2017
Have you watched a master potter create a work of art? They start with a chunk of clay, and then start molding it into what they envision, as shown in my above photo I took in Goreme, in the Cappadocia area of Turkey. He kept turning the wheel and molding the clay with his hands until he had created what he had in mind. After firing, painting and firing again, this next image shows some of the detailed work of art that was created.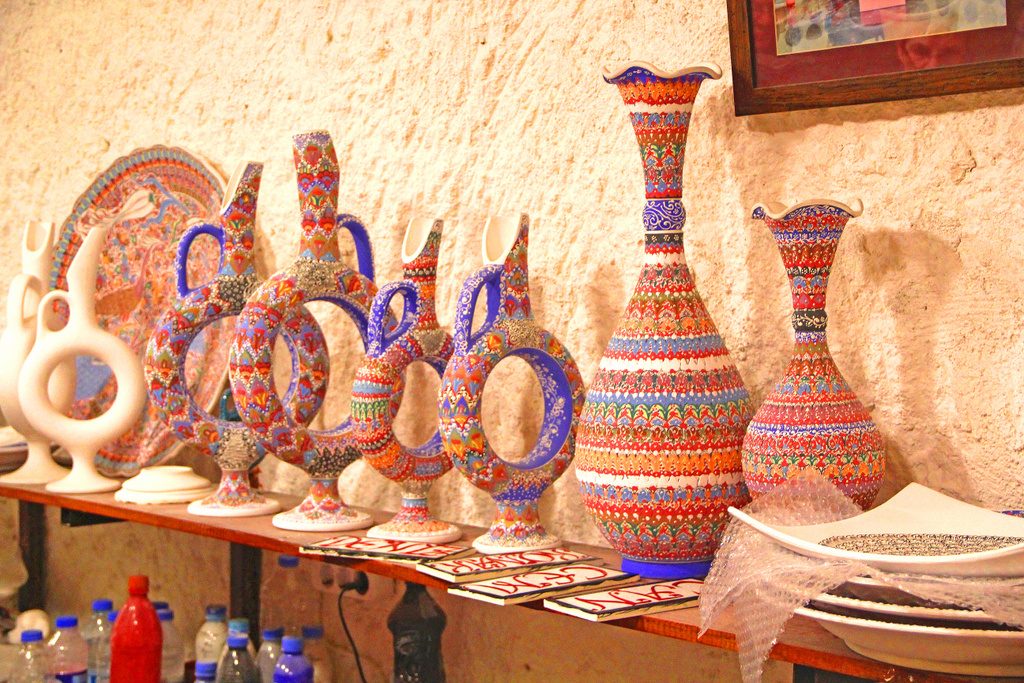 Have you wondered how God created the plants, animals and man? Wouldn't it be something to watch this process! Unlike pottery, they became living things! The Bible mentions God and his creating several times. In Romans 9, included in this week's Bible Reading Plan, Paul said that like the potter creates what he wants; God had the power to create what He wanted. Thank you God for being our Master Creator!