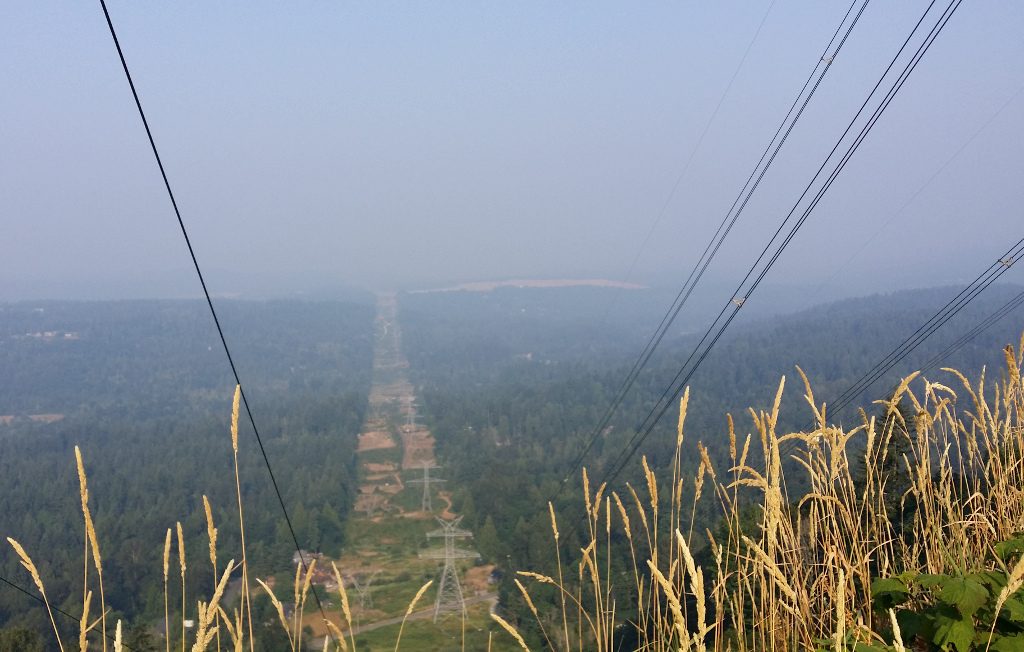 When It Is Smoky
Photo and Commentary ©2017 by Russell Jurgensen
Thursday, August 31, 2017
Fires in British Columbia have made the air smoky this last week. It makes visibility poor, and sometimes it is possible to smell the smoke. If I had not seen this view before, I would not know there were mountains and bits of lakes and cities in the distance.
The Bible describes our condition as having something like a smoggy view. "For now we see only a reflection as in a mirror; then we shall see face to face. Now I know in part; then I shall know fully, even as I am fully known. And now these three remain: faith, hope and love. But the greatest of these is love." 1 Corinthians 12:12,13
I'm glad that God provides enough information in the Bible that we can know what the important things are. The above verse seems to indicate that love is the greatest thing. Let's resolve to love each other more by listening more and trying to understand each other. By understanding maybe we can see more clearly around us.