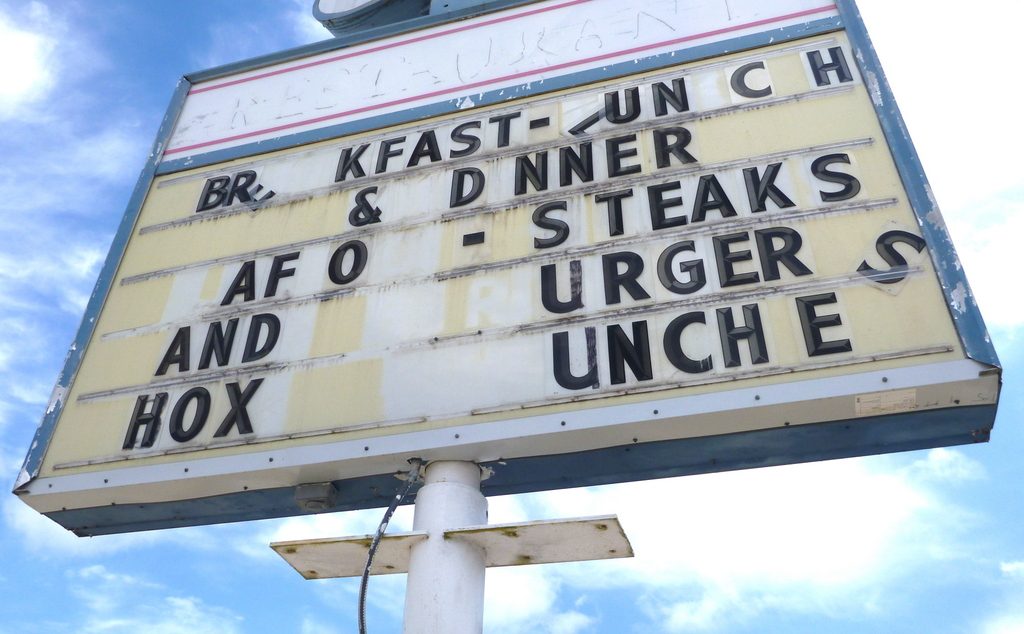 From the Other Side
Photo and Commentary ©2017 by Maylan Schurch
Sabbath, July 29, 2017
Last week during a mini-getaway to Washington's peninsula, Shelley and I walked under the above restaurant reader-board sign. Although I can mentally fill in a few gaps in the message, I decided that, as an advertising medium, this sign left a lot to be desired. I glanced at the ground to see if any stray letters lay there, perhaps blown off in a windstorm, but I didn't see any.
The sign, erected on a pole, had two sides, and when I went to the other side and glanced up, I saw this: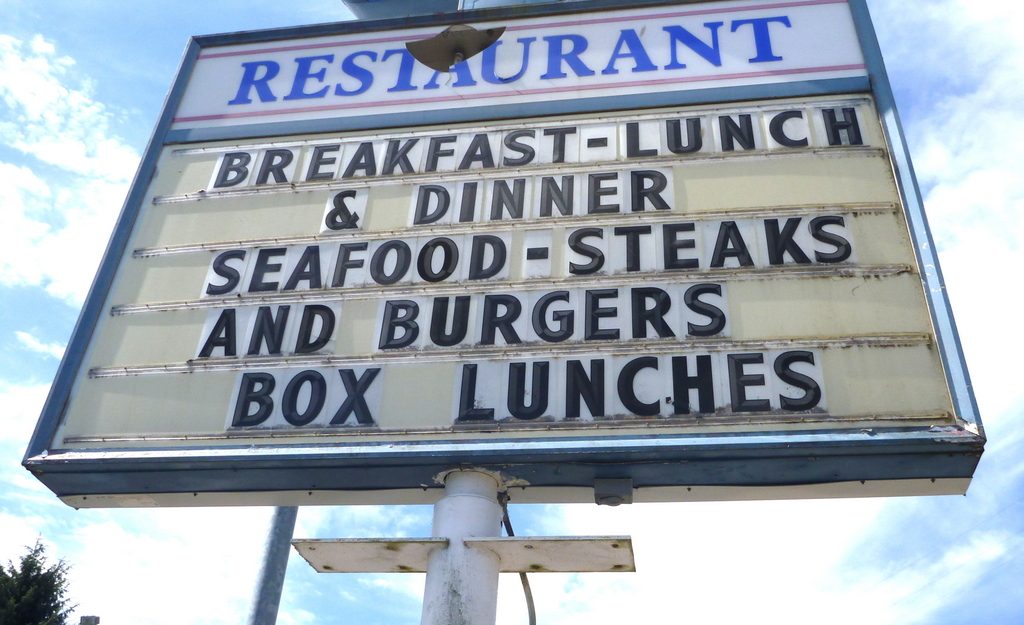 Makes the message a whole lot clearer, right? I have no clue why the restaurant people didn't clarify the message on the first side—maybe they'd lost too many plastic letters over the years.
The incomplete sign made me think of how sin and selfishness have badly defaced God's creation, so that His ideals are sometimes misunderstood. But the Bible is like the sign's completed side, which we can use to interpret what's otherwise confusing.
To learn a bit of what the Bible has to say about itself, and why it's so valuable, click the link immediately below.